Twice when my parents came to visit us in Vancouver, it rained almost the entire time they were here, and they didn't believe me that there were beautiful mountains you can see from downtown! When they looked beyond the skyscrapers, all they saw were clouds…
But a little rain never stops Vancouverites, and it didn't stop my mom and dad either! In this post, we will give you a list of fun activities for a rainy day in Vancouver.
---
A few quick notes before we get started…
For those who are traveling with children
On a rainy day, a good option is Science World (which I have not included on this list).
It's a lot of fun for kids, but I personally wouldn't recommend it for groups of adults on their own (just because it's pretty basic—lots of activities and shows for kids! Phil is a biologist and was kind of bored there… ha!). But for kids, it's great!  
If you get a lucky sunny day during your trip…
Don't do any indoor activities! Take advantage of the opportunity to take a hike, see the mountains in Squamish or Whistler, or hang out at the beach.
Don't visit museums on a sunny day if you can help it, even if they were part of your original itinerary.
Pack decent rain gear!
This will make your experience so much better—a good rain jacket, waterproof boots, and an umbrella, and take on the rain with a positive attitude. Your outlook on the rain will be everything!
Also from us: FREE Things to Do in Vancouver (for every season)
Also from us: 20 Best Weekend Trips from Vancouver (by distance)
---
1. Visit the Nearby Mountains: Grouse, Seymour, and Cypress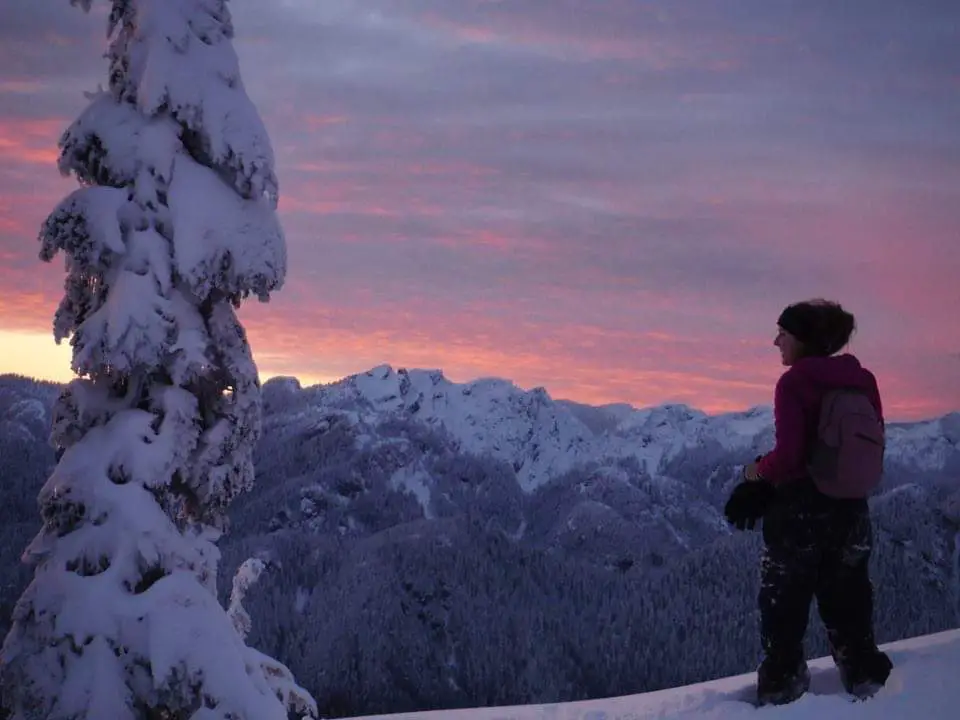 If you come to Vancouver in the winter for a visit, chances are that you don't care too much about the rain anyway!
You came because you know that rain in the city means snow in the mountains.
So head on up to one of the nearby peaks (Grouse, Seymour, or Cypress) which are less than an hour from downtown, and enjoy skiing, snowboarding, or snowshoeing.
All gear can be rented there. Lift tickets are significantly cheaper than Whistler, so it's a good idea to do some research before you come and decide which peaks will best fit your budget.
2. Walk around Pacific Spirit Park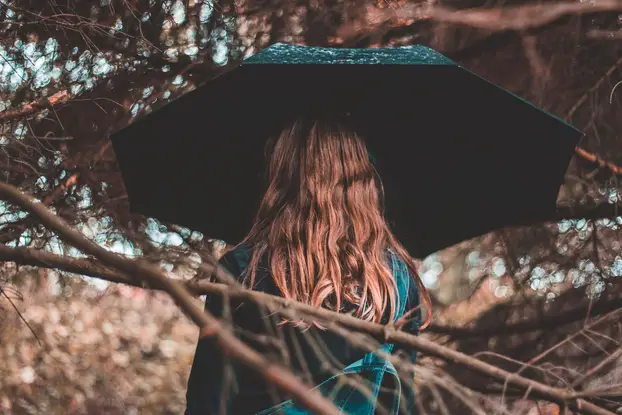 Between Vancouver proper and the University of British Columbia (UBC)—which is enormous and Vancouver's biggest employer—lies a giant rainforest called Pacific Spirit Park.
This park is accessible from downtown Vancouver via bus in 30 minutes, 45 minutes to an hour walking, and about 15 minutes by car.
The park is 874 hectares (2,160 acres) and contains 73 kilometers, or about 45 miles, of walking and hiking trails.
You can go here on a rainy day for the most pleasant, peaceful, and refreshing stroll through incredible Pacific Northwest temperate rainforest.
Enjoy the vibrant shades of green and take some awesome pictures (from under your umbrella!).  You'll probably have the place all to yourself.
3. Go to the Museum of Anthropology at UBC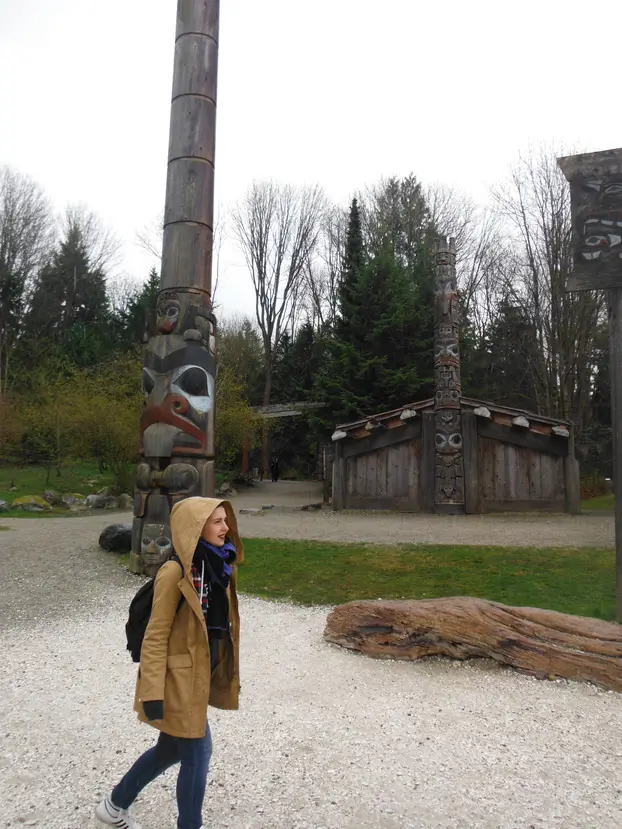 This is often called the best museum in Vancouver for a reason.
Located on the University of British Columbia (UBC) campus, the Museum of Anthropology houses a vast collection of pieces from the indigenous cultures of British Columbia.
You'll see fascinating and beautiful artifacts, and learn the details of Canada's dark and deeply troubled colonial past.
4. Go Bar Hopping in the Craft Breweries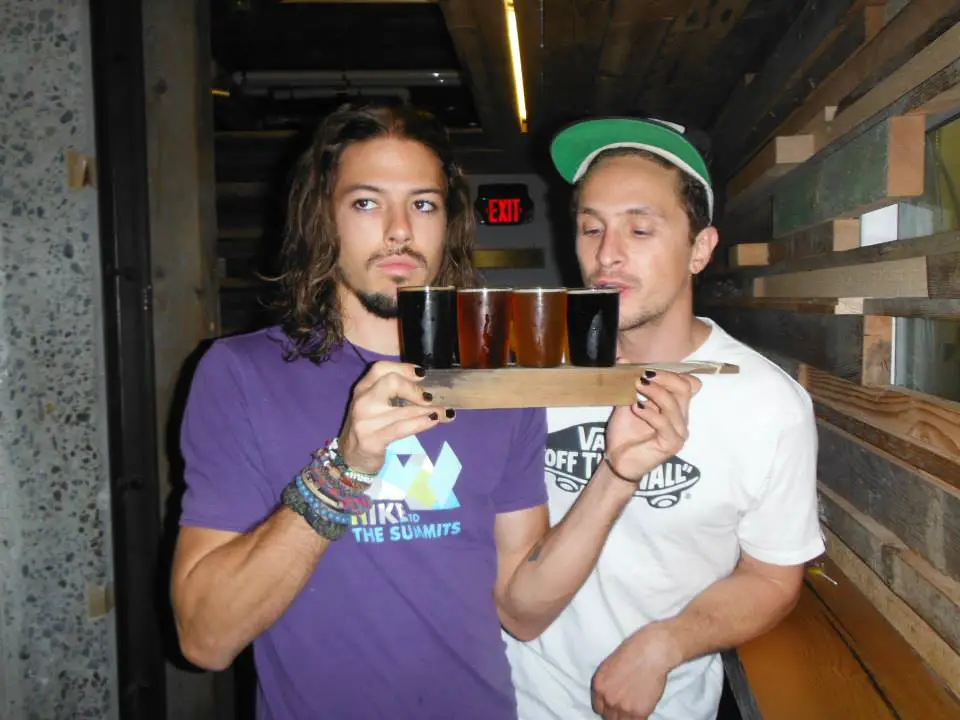 Did you know that Vancouver has a vibrant and growing craft beer scene? Touring the breweries is a perfect way to spend a relaxing, rainy Vancouver afternoon.
Many of them are located close to one another, making logistics that much easier!
One popular concentrated area of good breweries is near Main Street between Broadway and 2nd Avenue.
Here you will find: 33 Acres Brewing Company, Brassneck Brewery, R & B Brewing Co., and Electric Bicycle Brewing, among many others.
Plan to hit 3 or 4 and walk between them.
5. Take a Self-Guided or Professional Ghost Tour in Gastown and Beyond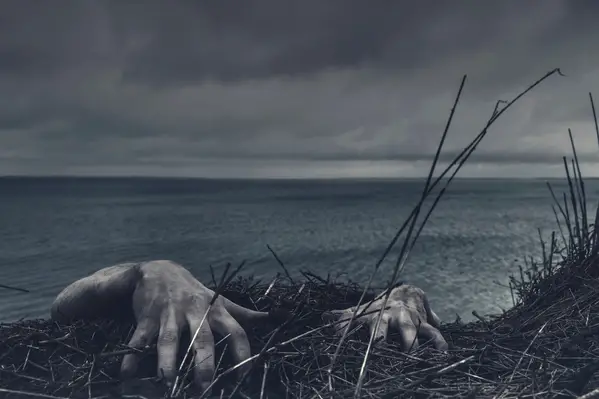 There are some professional ghost tours of Vancouver which you can enjoy rain or shine (rain actually probably makes them better I would think).
Tour guides will tell you all about the spooky history of Vancouver, especially Gastown, the historic center of the city.
You could instead choose, if you're up for it, to give yourself a guided ghost tour of Vancouver, if you're into that kind of thing.
My aunt is very much into that kind of thing, and when she visited, I looked up all kinds of cool ghost stories on a site called Ghosts of Vancouver and told her what I'd read as we walked around those places!
6. Take a Walk in Lynn Canyon (Suspension Bridge)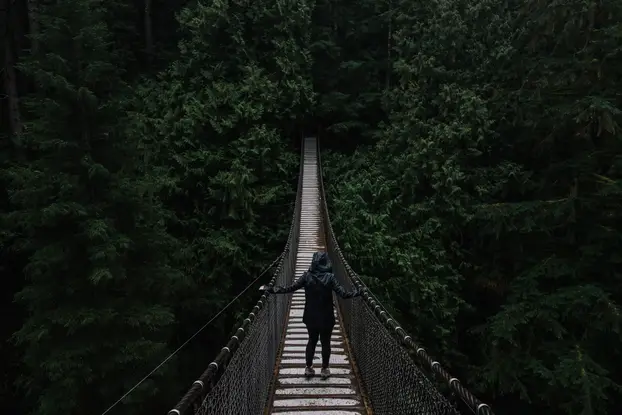 If you don't know, this is kind of known as the free version of Capilano Suspension Bridge.
It's smaller and not quite so high, but it is a suspension bridge. And yea, it's free. And it's in a forest, so sunshine is not relevant to the enjoyment factor of this experience!
You can take public transit to Lynn Canyon from downtown Vancouver in a little over an hour, or drive there in 25 minutes.
It's a beautiful hike through rainforest and a photo-worthy suspension bridge that takes a total of 1 hour to an hour and a half to complete.
There's also a small free museum and a gift shop next to it that you browse around in.
7. Visit Wreck Beach at UBC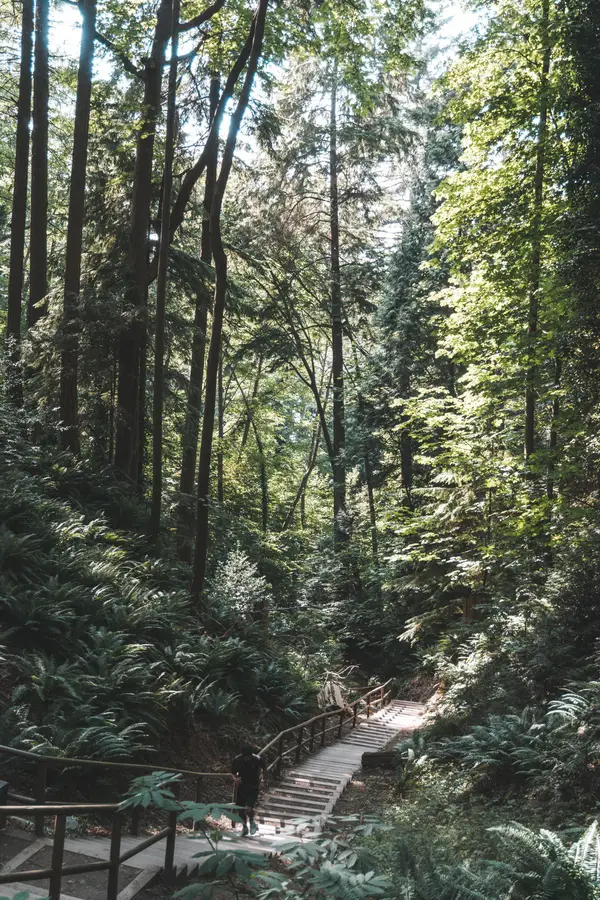 Located near Pacific Spirit Park and the Museum of Anthropology is Wreck Beach, a "clothing optional" beach.
While this aspect of Wreck Beach does make it interesting and fill it with interesting characters, I would say that its most special quality is that you can't see the city from here.
The skyscrapers are totally hidden due to its location on the peninsula.
This gives Wreck Beach a wild, secluded feel even though it's actually very close to so much civilization. To get there, you have to go down (and then back up…) a steep staircase so bring water 🙂
On a rainy day, Wreck Beach is eerie and beautiful. There are fewer people hanging out. You can have a serene walk along the shore, enjoying the quiet and taking a break from the hustle and bustle of rainy city life.
Yes, and you might also make some new nudist friends.
8. Take a Rainy Walk Along Kitsilano Beach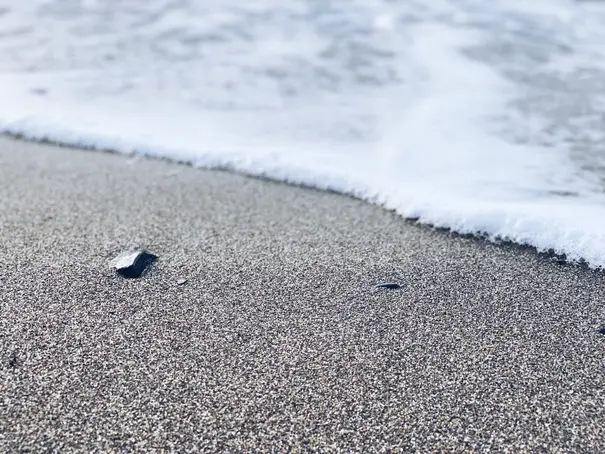 Kitsilano Beach on a warm summer day with the sun going down is breathtakingly beautiful—but it is also insanely crowded and you have to fight for a spot on the sand.
Thinking of this, we can appreciate its rainy-day qualities that much more.
If you visit Kitsilano Beach when it's raining and walk to the left, away from downtown, along the shore, you'll discover a mysterious rocky shore where you can sit on a piece of drift wood, or even a hidden swing, and have the place all to yourself.
9. Walk around the Famous Gardens at UBC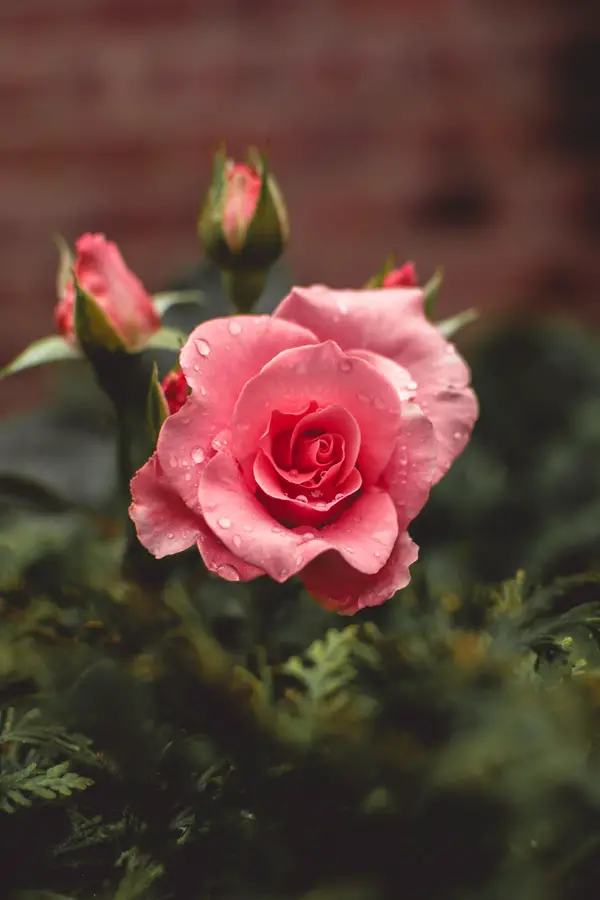 Again, yes, this can also be done on sunny days to great effect. But on rainy days, everything takes on a new, different, and hauntingly beautiful quality.
Visit the gardens at the University of British Columbia (UBC) in the rain for a romantic walk or quiet time for yourself in a gorgeous location.
Botanical gardens at UBC include the Rose Garden (free to enter), which is popular for wedding and graduation photographs and has even been the site of filming for TV series Battlestar Galactica and Altered Carbon.
The Nitobe Memorial Garden at UBC is also a great place to visit rain or shine, and is considered to be one of the most authentic Japanese gardens outside of Japan.
Japanese Emperor Akihito upon visiting the garden even said, "I am in Japan."
Finally, the Botanical Gardens is lovely place to visit that has a canopy you can walk around on while enjoying the many diverse and beautiful species of plants.
10. Visit the Rennie Museum in Chinatown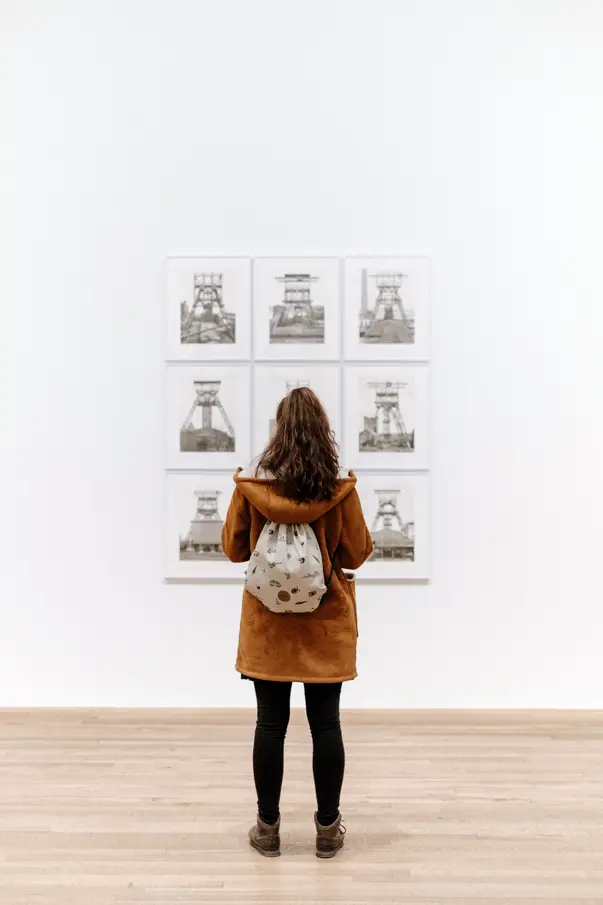 If you're an art fan and looking for something off the beaten tourist path, you will enjoy the Rennie Museum located in Chinatown.
It's a small museum that is BY APPOINTMENT only and will offer you a personal and interesting experience.
Visit their website in advance to make an appointment to visit the museum and enjoy something a little more unique!
11. Take a Bike Ride Along the Stanley Park Seawall (without the crowds!)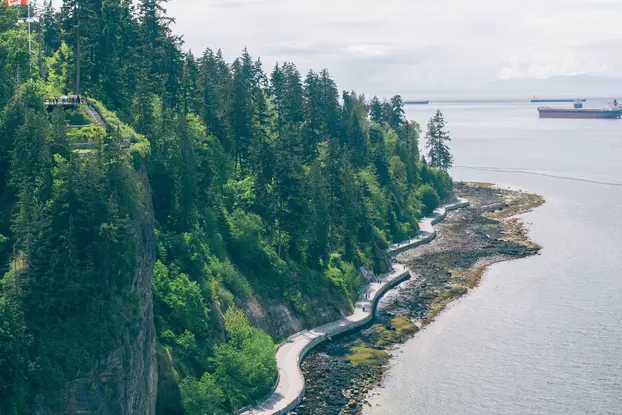 This is another one of those classic Vancouver activities that is super crowded on sunny summer days, but that you can have to yourself on rainy ones.
Rent a bike for 15-20 dollars at one of the shops at the mouth of Stanley Park (tandems are fun!).
You can ride around Stanley Park on a paved stretch called the Seawall, stop at the attractions along the way, and have a lovely refreshing and rainy ride around North America's largest park without the crowds!
If you refuse to be bothered by the rain, you can do anything in this city.
12. Visit the Vancouver Art Gallery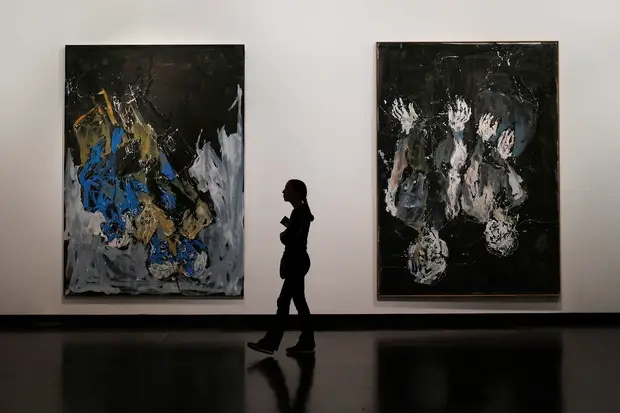 The Vancouver Art Gallery is probably the most-recommended place to visit on a rainy day in Vancouver (along with the Museum of Anthropology and Science World) so expect to see crowds if you visit in tourist season.
Unless there's a visiting exhibition that you really want to see, I don't think the Vancouver Art Gallery is all that incredible actually. BUT it is a nice way to spend a rainy day.
13. See a Show or Movie at the Historic Rio Theatre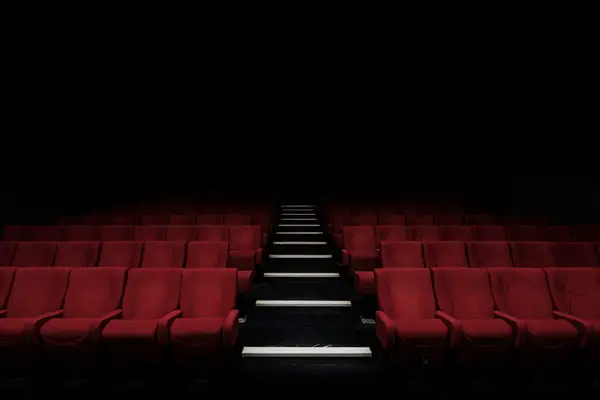 The Rio Theatre, located at Commercial Drive and Broadway, was partly saved in 2018 from destruction by Ryan Reynolds who donated to the historic theatre just in time.
It's a quirky independent theatre that shows cult movies, puts on niche film festivals, and hosts live entertainment. Check out their showtimes and schedule while you're in town or hanging out on Commercial.  
14. Go to the Vancouver Aquarium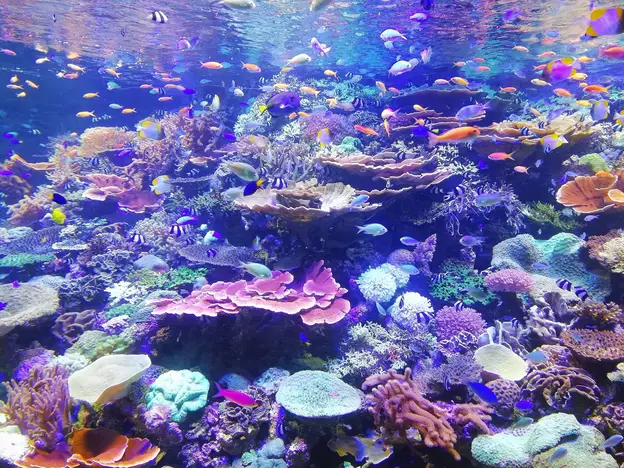 Located in Stanley Park, you can hit up the Vancouver Aquarium while you're on your bike tour around the Seawall!
The aquarium is a bit pricey but adored by all. And you definitely will be safe from the rain.
15. "Fly" in FlyOver Canada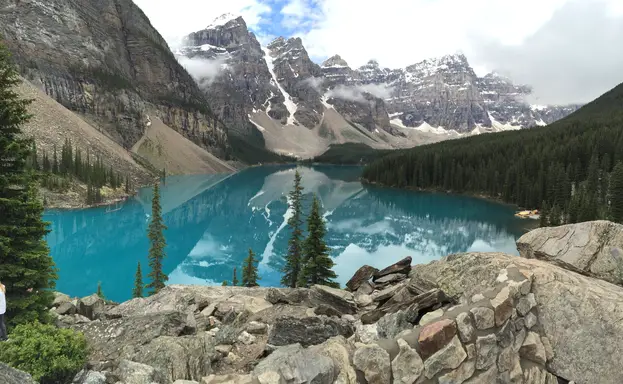 Flyover Canada is a popular tourist attraction located in Canada Place in downtown Vancouver.
It's a virtual reality-type ride that takes you on a "journey" around Canada and lasts about 8 minutes.
People usually give it good reviews, although people who get motion sickness easily should beware.
When you're finished, you could go shopping at Pacific Centre nearby or head over to historic Gastown to grab a drink or food.
16. Walk Around Granville Island Public Market (and get some beer or whiskey!)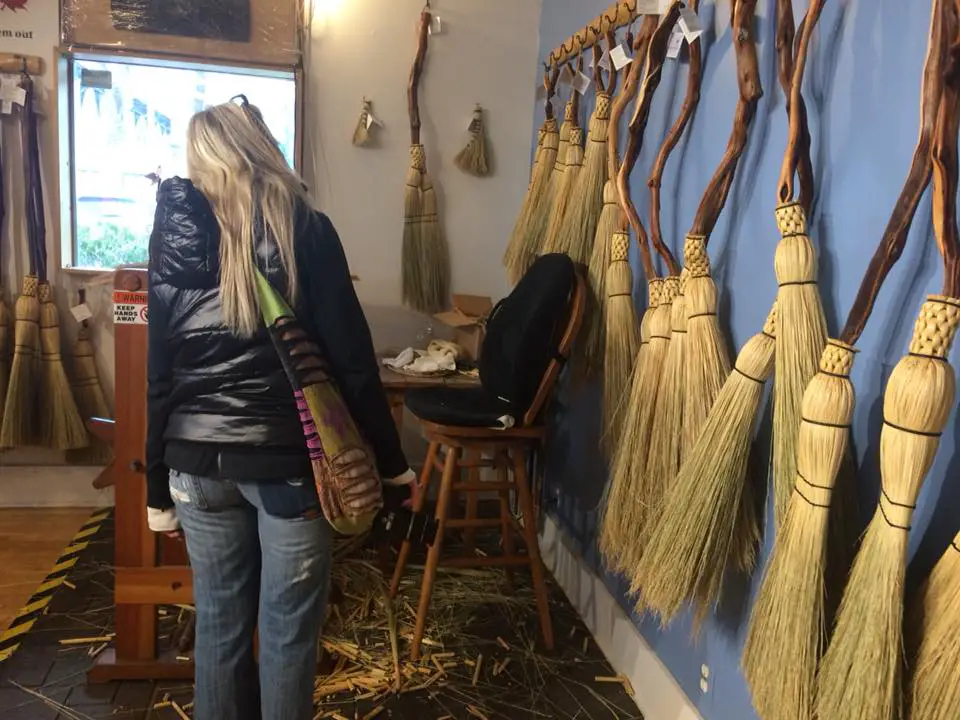 Sunshine not required to enjoy Granville Island. Here, you can walk along the aisles of an indoor farmer's market and buy all kinds of fruit, vegetables, meat, cheese, olives, bread, dessert, and more.
There are also restaurants and a food court.
You could chill at a coffee shop or bar and watch the boats in the harbor.
Granville Islands also has artisanal shopping (including a handmaid broom shop), with a lot of cute local shops and artists. AND it has its own brewery and spirits distillery.
17. Visit the Beatty Biodiversity Museum at UBC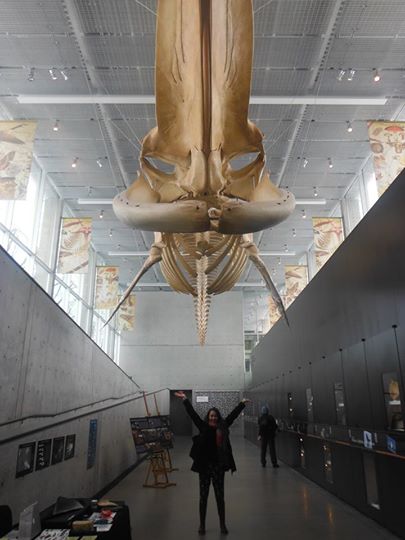 If you're going to be at UBC visiting any of the previously mentioned attractions and you have some time, you should check out the Beatty Biodiversity Museum—even if you just walk by the outside of it.
This is because the museum houses a gigantic real blue whale skeleton—the largest animal on Earth—and it can be seen from the outside, just by walking past the front of the museum.
The museum itself is full of all kinds of interesting animal specimens. If you like biology and animals, check this place out!
18. Visit the Police Museum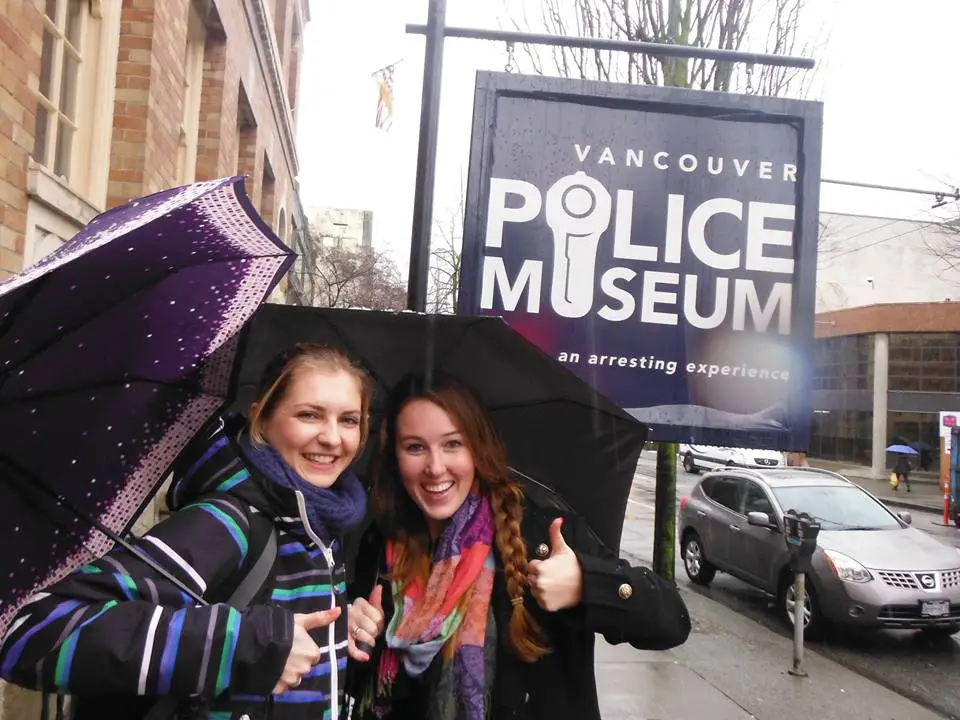 "An arresting experience!" goes their tag line. The Vancouver Police Museum is located downtown and is not usually on the typical tourist agenda.
It's in a former city morgue and features all kinds of strange and interesting forensic information from Vancouver's history.
If you're into investigation TV series and movies, you'll get a kick out of this place!
19. Visit the Roedde House Museum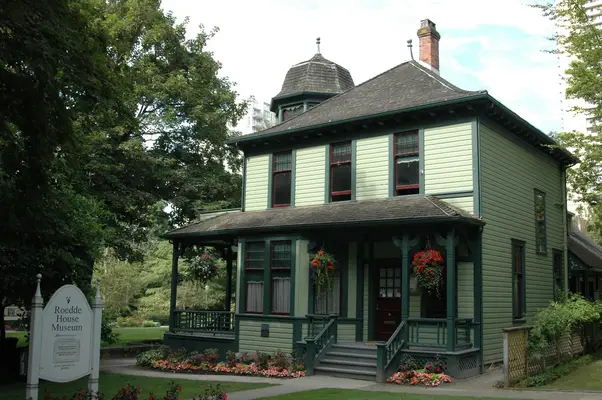 Another off-the-beaten path tourist activity in downtown Vancouver (the West End specifically) that is worth an hour of your time on a rainy day is the Roedde House Museum.
Vancouver is sometimes called the "Glass City" because of its many skyscrapers, so it's a rare sight when you come across one of the old houses still intact downtown.
The Roedde Museum is just that. It's a maintained house from the Victorian Era in Vancouver, which used to be owned by Gustav and Matilda Roedde—settlers who owned the first bookbinding business in Vancouver.
You can walk around the rooms in the house and essentially walk back in time to a much different kind of Vancouver.
20. Take a Tour of Vancouver Cafes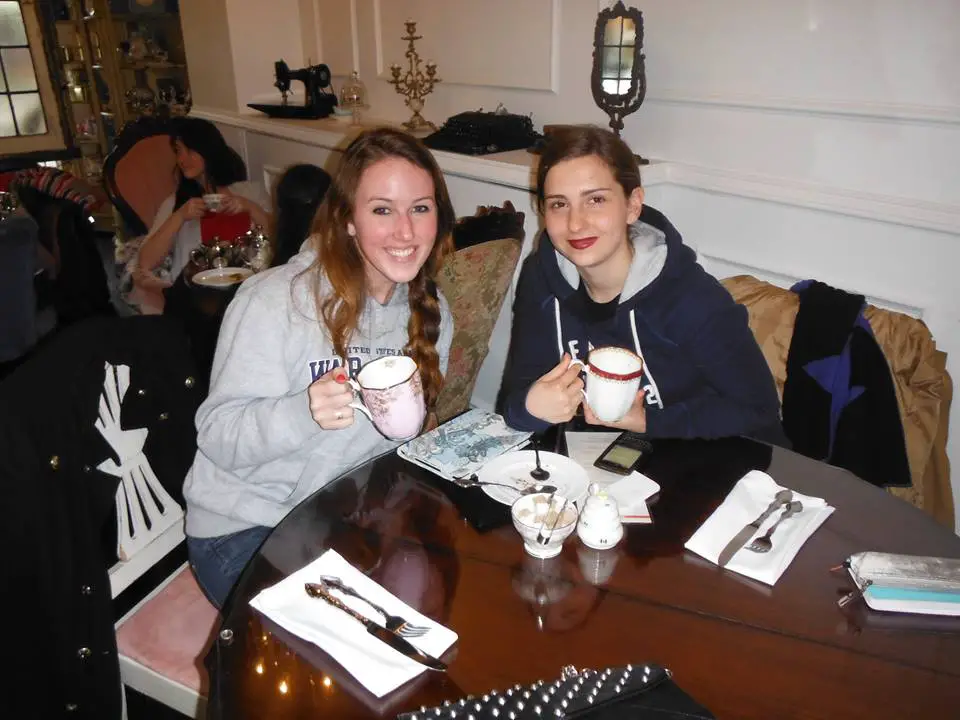 The Pacific Northwest has its share of coffee snobs. If you're also into coffee, you can check out this local Vancouver Coffee Snob blog which breaks it all down for you by price and location!
You could have a great, caffeinated morning or afternoon of café-hopping around downtown if you wanted to!
I am not much of a coffee snob but I do like coffee and ambiance is most important to me.
I personally like my local cafes in the West End where tourists would only come if they happened to walk by on accident: Greenhorn Café, Cardero Bottega, and Melriches on Davie!
21. Visit the Bloedel Conservatory in Queen Elizabeth Park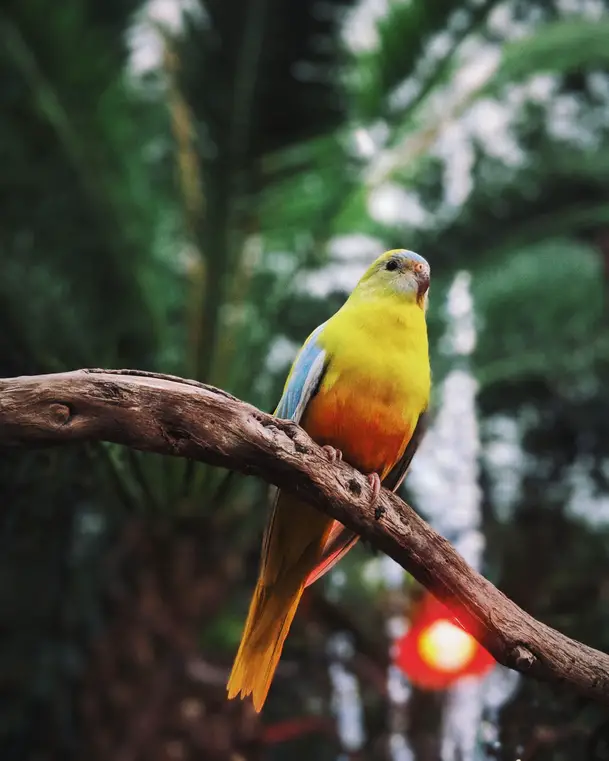 The Bloedel Conservatory is an indoor conservatory dome located 15-20 minutes from downtown on a peak (so there are nice views of the city).
You don't need the sun to hang out here with 120 exotic birds and over 500 kinds of tropical plants.
It also has lovely fountains, gardens, and sculptures to enjoy.
22. Go Indoor Rock Climbing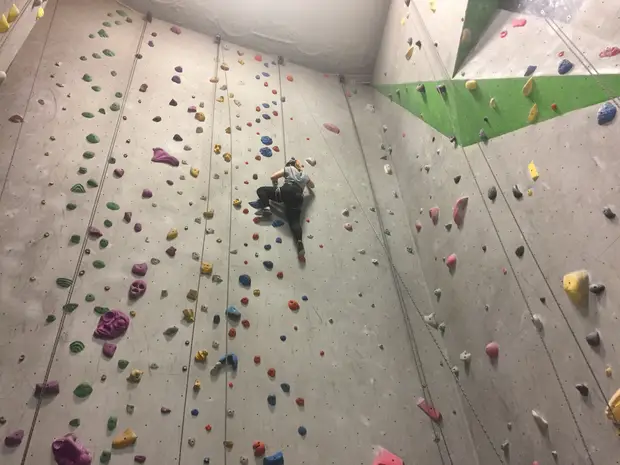 The mountains north of Vancouver have some of the best outdoor rock-climbing locations in the world, but where do the Vancouver rock climbers go to climb in the winter?
Phil goes rock climbing indoors several times a week in the Vancouver winter when it's too cold to climb outside.
It's also a great rainy-day activity. Even if you're an absolute beginner, you can go indoor rock climbing in Vancouver! Test your fear of heights and get a more interesting workout at the same time.
Your two best options close to downtown are Cliffhanger and the Hive. Cliffhanger is rope sport climbing and the Hive is a bouldering gym.
If you're climbing for the very first time and don't want to worry about ropes and belaying, I would recommend the Hive. You can try all kinds of different routes on a low wall and see if you like it before moving on to sport climbing.
23. Visit the Vancouver Public Library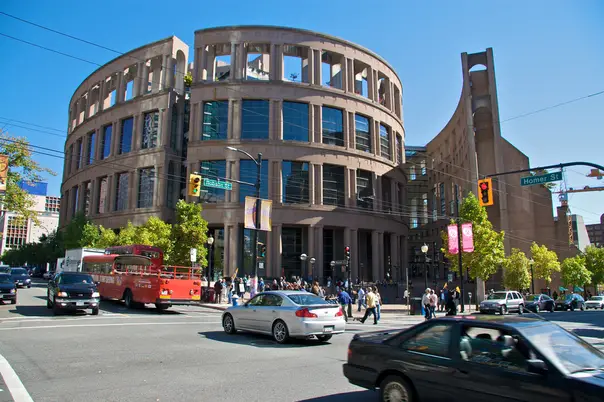 This may sound like a lame thing to do on your vacation, but it's really not! The Vancouver Public Library (the Central Branch—there are several others in various parts of Vancouver) is an enormous colosseum-like building located in Yaletown, a neighborhood of downtown.
Inside, it has cafes and fast food restaurants, plus 9 floors of books, media, and even services such as recording studios.
The top floor has a rooftop that's open to the public (ok, maybe not the best for a rainy day) but also a small exhibition place that features rotating information and artists.
If you do your homework on the Vancouver Library website before your visit, you could also plan to attend a free workshop or lecture while you're in town!
24. Jump at an Indoor Vancouver Trampoline Park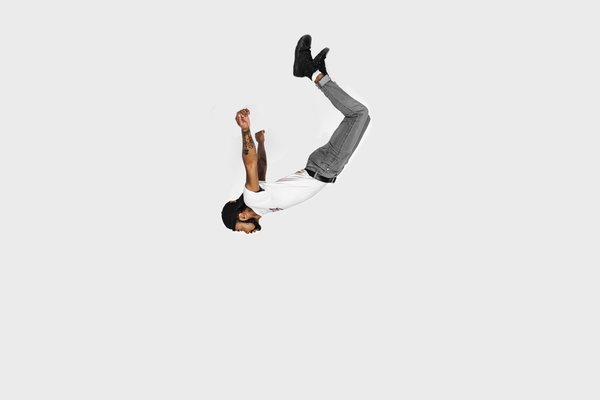 If you've ever wanted to jump on giant wall-to-wall trampolines, this is the place for you.
Located one hour from downtown on public transport, or half an hour by car, the Apex Adventure Plex in Richmond lets you live out your adult fantasies of jumping on giant trampolines.
It also boasts "Canada's largest Ninja Course!" for any Ninja Warrior fans out there who want to give that a try.
25. Bond with your Friends at an Escape Room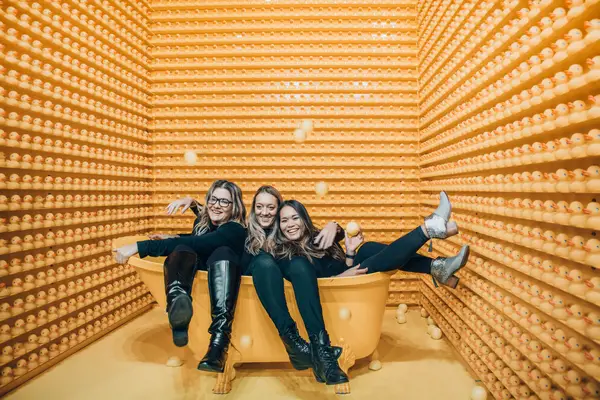 Like many cities, Vancouver has seen an explosion of escape rooms popping up around the city.
Depending on what you're looking for (physical challenges? mental puzzles?), you'll want to choose your escape room wisely.
As these rooms are changing all the time, it's best to do your own research beforehand and read the specific reviews for each location before making any decisions.
However, no matter which one you choose, an escape room is sure to be memorable in its novelty, and to bring you and your travel buddies together—more so than a more passive activity, like watching a movie together.
26. Find treasures at the East Side Flea Market (and the many thrift shops in Vancouver)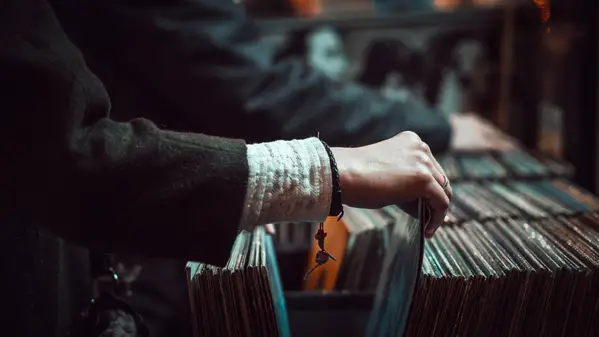 Attention all treasure-hunters: check out the East Side Flea Market located in East Vancouver.
Here you can walk around 50+ vendor stalls selling items such as vintage clothing, knick-knacks, vinyls, art, sports gear, and lots more. It's sort of a Vancouver tradition.
You can visit Eastside Flea's website for more detailed information about hours and prices.
As for thrift shops, there are many in Vancouver! My favorite for the best prices and finds are the chain Value Village, the Wildlife Thrift Store on Granville Street, and the (BEST one!) BC SPCA Thrift Store on Victoria Street (which also has a smaller location on Broadway).
27. Animal Lovers: Book an Appointment at the Cat Café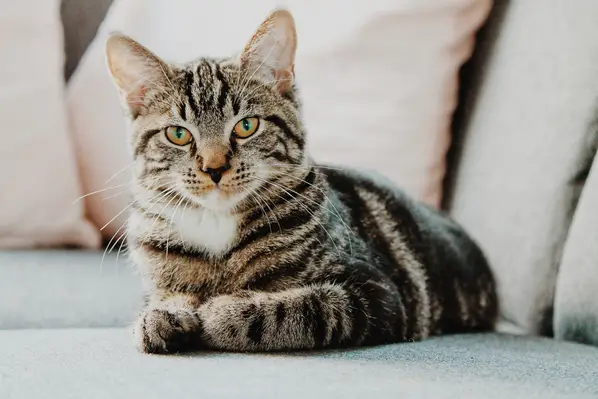 Catfe, a Vancouver cat café, offers the unique experience of coffee + kitties. You can enjoy a "catpuccino" while hanging out with rescue cats.
Be sure to make an appointment before you go to guarantee yourself a table.
28. Hang out at the Storm Crow Alehouse or Tavern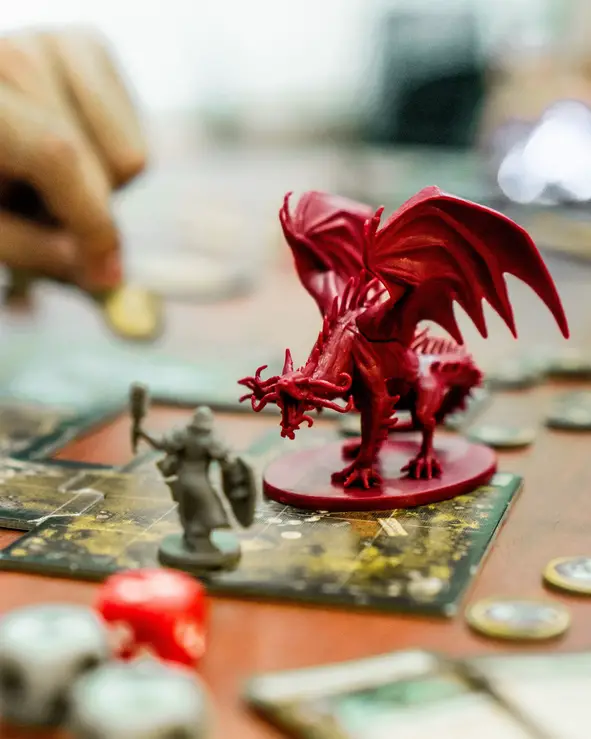 For nerds and board game lovers, the Storm Crow is the place for you.
There are two locations in Vancouver and they're both really popular, so try to make a reservation if you're planning on going during peak hours.
Here you'll find tons of comic and movie nerd memorabilia, and a wall of board games to choose from. Perfect for a rainy afternoon!
The food, drinks, and general atmosphere are also great.
29. Check out a Vancouver Dispensary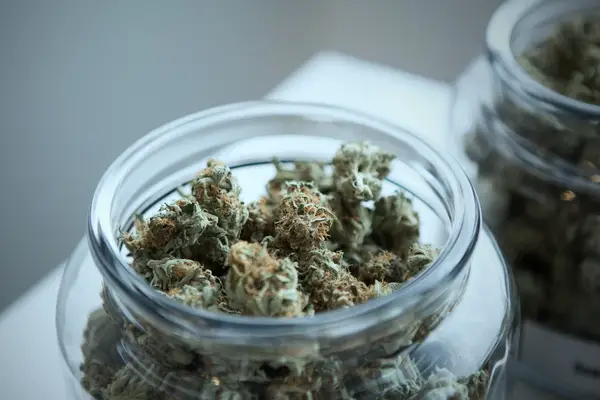 Since the legalization of marijuana in Canada, there has been an explosion of dispensary locations opening up.
A quick search of "Vancouver dispensary" in Google Maps will give you a bunch of options. While you're visiting, it's a fun thing to check out, especially if it's something you can't do back home.
Even if you don't want to buy anything, you can ask questions and learn a lot about the purposes and history of all things marijuana related.
If you do decide to buy something, make sure you never try to leave the country with it (if it's illegal in the destination you're heading to) and be aware of the smoking laws in Vancouver (for instance, there is strictly no smoking allowed on the beaches or in public parks).
30. Visit the VanDusen Botanical Garden
The VanDusen Botanical Garden is about 45 minutes from downtown Vancouver via public transport and about a 15-minute car ride.
It's 55 acres of gardens with over 7,500 plant species. You can look at beautiful plants, go through a hedge maze (which always freaks me out because I can't help thinking about 'The Shining'!), stroll through the gift shop and visitor's centre, and take some awesome pictures!
Rain schmain. In my opinion, rain can even add to the atmosphere of this gorgeous place.
31. Visit the Dr. Sun Yat-Sen Classical Chinese Garden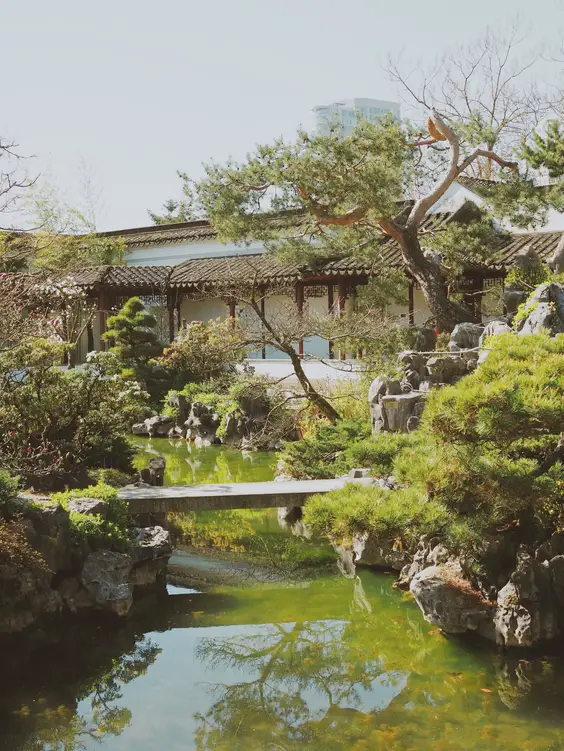 The Dr. Sun Yat-Sen Classical Chinese Garden, located in Chinatown, is a very popular tourist spot and gorgeous place to take pictures.
It may not seem like it, but it's actually the perfect place to visit on a rainy day in Vancouver.
There is a covered walkway from which you can observe the courtyard. You can also visit the museum and tea house and learn from the talented guides.
32. Have a Sword Fight at Academie Duello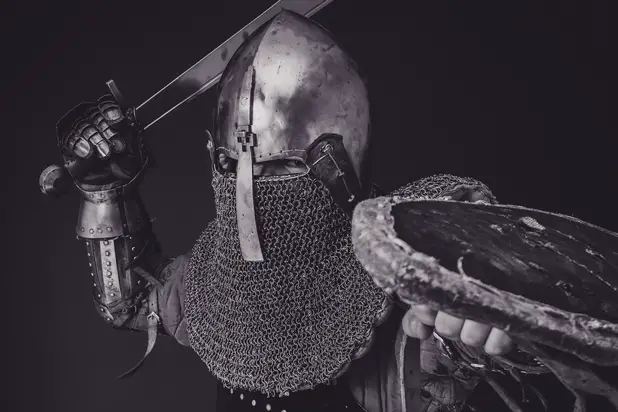 In downtown Vancouver, you can visit Academie Duello, which is a SWORD FIGHTING school that also offers something called "adventures" for one-time sword fighters interested in giving it a shot.
These 90-120 minute experiences include swordplay and archery. Make a reservation before you go.
33. Tour CBC Studios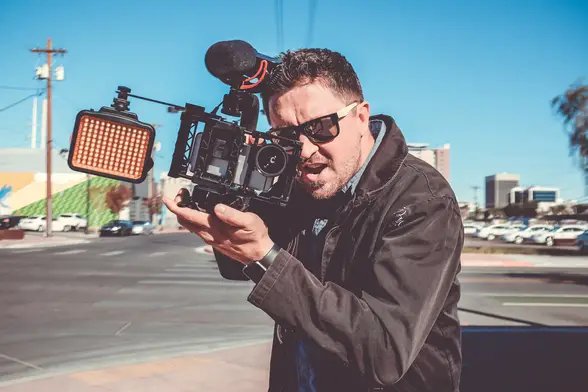 The studios of the Canadian Broadcasting Corporation (CBC/Radio-Canada) are located in downtown Vancouver.
CBC is the national broadcaster of Canada for radio and television. Although not advertised on their website, they have been known to give tours to those interested in looking around the studio and even seeing a live broadcast in action.
It's pretty awesome and if you don't call, you won't know! Perfect activity for a rainy day.
34. Tour Vancouver Film School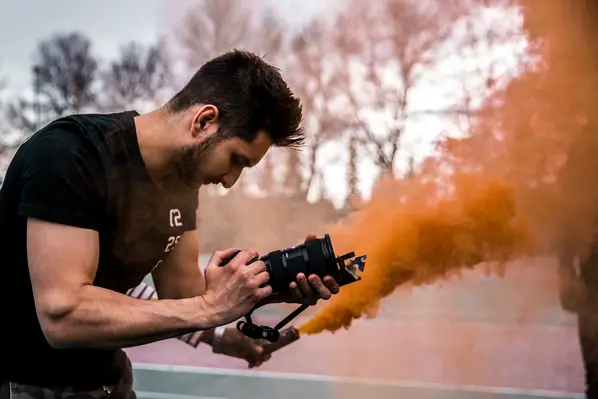 Did you know that many movies and Netflix productions are filmed in Vancouver? Vancouver has even earned the nickname "Hollywood North."
While you're in town, you can learn more about the entertainment scene at Vancouver Film School, located downtown.
Similarly to CBC, they don't advertise tours on their website but a polite call ahead of time has been known to get you an appointment!
35. Dress up and Catch a matinee at the Vancouver Symphony Orchestra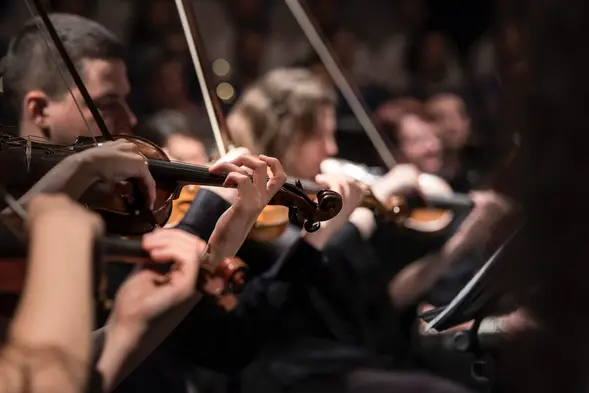 We are not very cultured or knowledgeable in regards to classical music, but ended up having a great time getting dressed up and attending an event at the Vancouver Symphony Orchestra (VSO), located downtown.
They offer $15 tickets for students and adults under age 35.
They have some afternoon showtimes that would be a great rainy day option. You can check out their full event calendar here.
36. Get Competitive at Indoor Paintball
How about adding some action to your rainy Vancouver day? Richmond Indoor Paintball can hook you up, rain or shine.
This facility is located in Richmond, about 1 hour on public transport from downtown or about a 30-minute drive.
Children from age 8 can participate. You can check out their hours and prices by visiting their website here.
37. Do a Wine Tasting in the City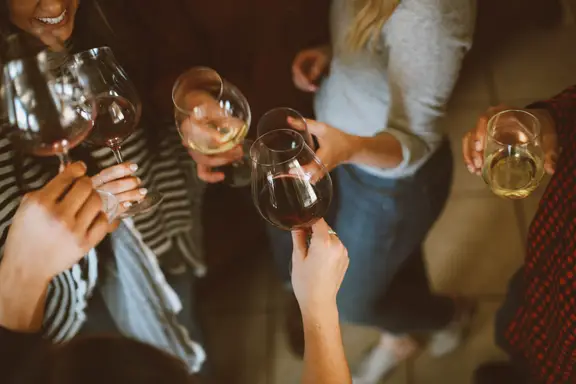 The Okanagan Valley, located several hours from Vancouver, produces top-quality wine and offers stunning landscapes.
However, if you don't have time to visit the vineyards themselves, there are places in Vancouver where you can partake in delicious local wine tasting on a rainy day!
You can call and request pricing information for the following top-rated wine-tasting shops and venues, linked here: Vancouver Urban Winery, Marquis Wine Cellars, and Swirl Wine Store.
38. Go Bowling!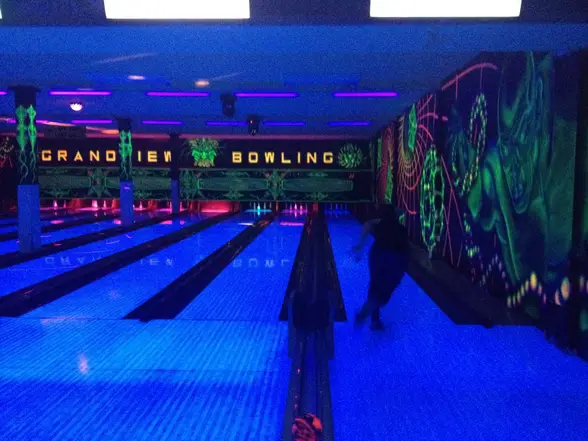 A classic indoor activity!
We had a lot of fun doing 5-pin glow bowling (which I always called "cosmic bowling" growing up) at Grandview Bowling which is located in East Vancouver, 15-25 minutes from downtown on public transport (or about 15 minutes by car).
Another location is Commodore Bowling and Billiards located downtown on Granville Street.
39. Catch a Football or Soccer Game at BC Place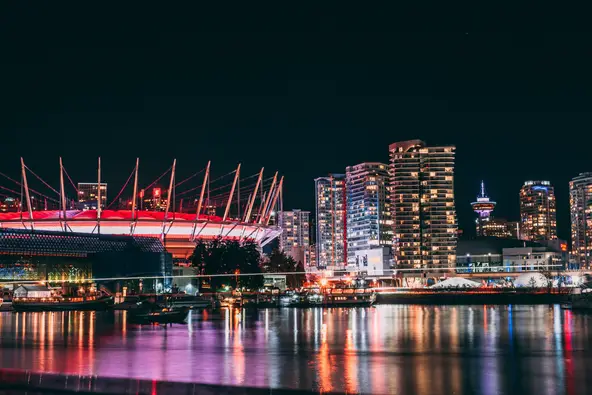 BC Place is a sports stadium located in the Yaletown neighborhood of downtown Vancouver.
It has the largest retractable roof of its kind (so, good for a rainy day!) and is the home of some of Vancouver's sports teams.
Here, you can a Canadian Football League (CFL) game (BC Lions) or a Major League Soccer (MLS) game (Vancouver Whitecaps FC).
The annual Canada Sevens (as part of the World Rugby Sevens Series) also happens here.
40. Watch a hockey game!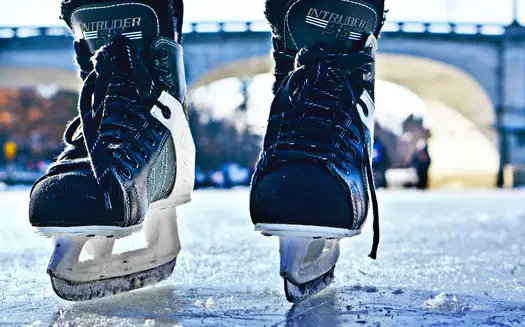 At Rogers Arena, which is indoors and located downtown near BC Place Stadium, you can watch the Vancouver Canucks play if you're in town during hockey season.
For anyone visiting from another country, what's more Canadian than attending a hockey game?! Take advantage (on a rainy day). 🙂
If you want to see if you'll be in Vancouver during a home game, check out their schedule here.
41. Take a dip at the Vancouver Aquatic Centre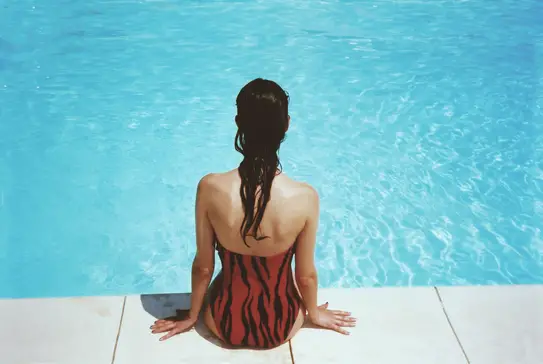 The Vancouver Aquatic Centre is an indoor pool in downtown Vancouver (near Sunset Beach and English Bay) with natural lighting.
It boasts a sauna, weight room, 50-metre lap lanes, a diving tower, and diving boards.
Updated hours can be viewed here and updated admission prices here.
42. Go Ice skating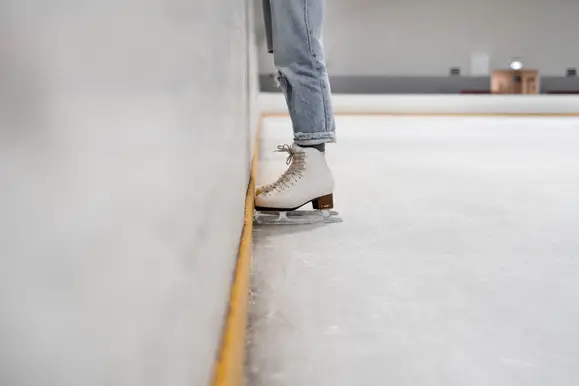 Just like hockey, you should try to give yourself the Canadian ice skating experience if you can fit it into your trip!
In the winter months, there is an outdoor, covered ice rink in Robson Square in the center of downtown; and the indoor West End Rink located in a community centre in the West End neighborhood of downtown Vancouver.
43. Check out a Live Court Case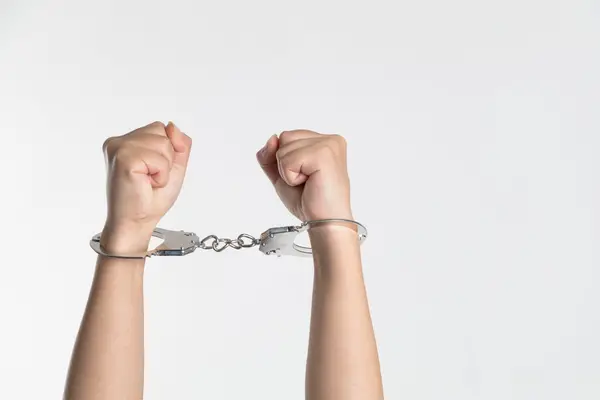 If you are super into law and order, you can visit the Vancouver Law Courts and watch the proceedings of a case unfold before your eyes.
At the school where I work, teachers have taken their (adult) students and some have attended some pretty interesting and intense discussions.
Others were less exciting (people fighting parking tickets…).
You can check out the schedule the day before and see what cases are going to be discussed.
44. See a Drive-in Movie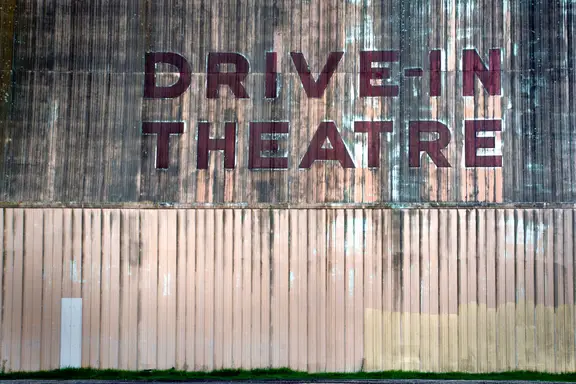 Rain or shine, the Twilight Drive-in shows movies on a big screen that you can watch from your car, and pretend you're living in the 50s!
It's a unique experience that won't be cancelled due to rainy Vancouver weather.
It's probably against the code of etiquette, but you could probably also use this as an opportunity to make out in your car. A romantic rainy date!
---
---
What to Save for a Sunny Day in Vancouver
Some may disagree but there are a few attractions that I personally don't think are worth the money and/or energy that they cost when it's raining.
On a sunny day, however, they are fabulous. So save these ones for when the weather is nice.
1. Capilano Suspension Bridge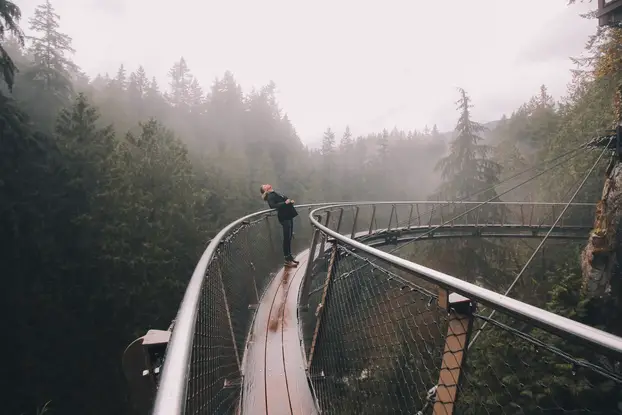 A really awesome experience but for the hefty price, you better be getting good views. If you look at photos and Instagram snaps of this place, they're mostly from sunny days.
On the other hand, if you don't mind spending money on a misty experience, go for it. During the winter, Capilano Bridge has a special lighted event every night, so I suppose in that case the rain also doesn't make a difference.
2. Sea to Sky Gondola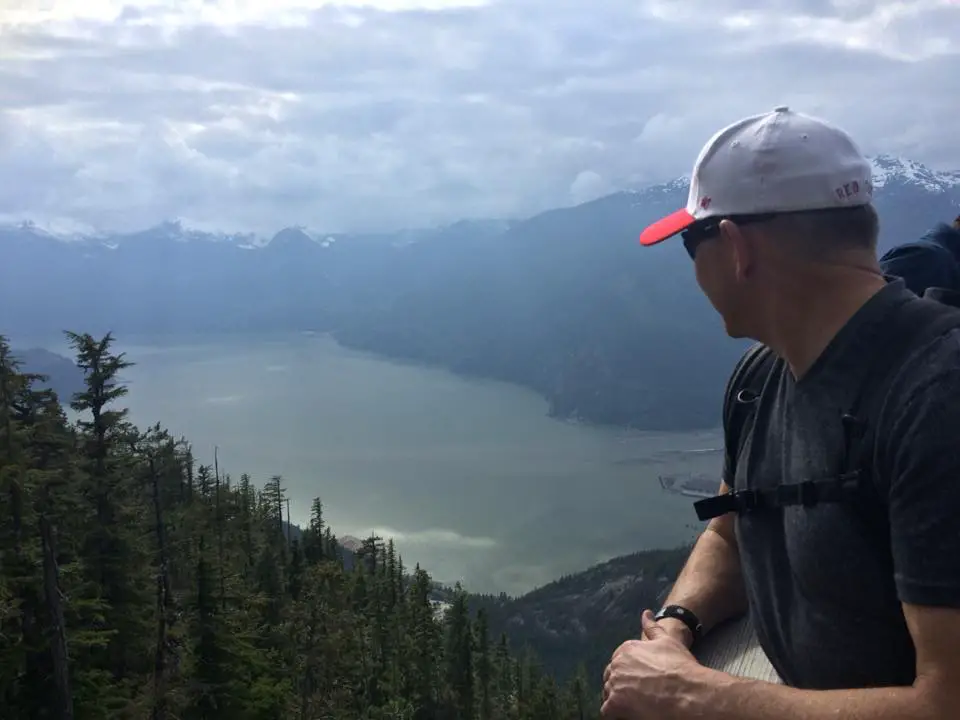 I really, really love this gondola ride and place. I recommend it to everyone visiting Vancouver, despite its high cost.
This is because the drive up the Sea to Sky highway is incredible, the gondola views are incredible, and the viewpoints from the top and suspension bridge are unreal.
Altered Carbon and other Netflix series and movies have been filmed here and you can understand why. HOWEVER, in the rain, unfortunately, you just don't get the same experience. And I simply don't think it's worth the money.
3. Grouse Grind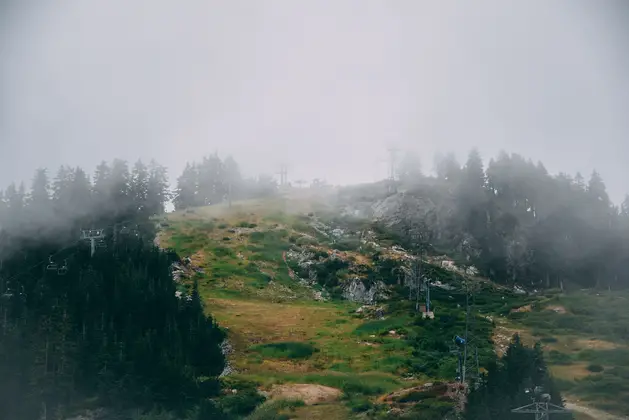 If you just want to do it for the exercise, go for it. This is a steep, 2.9 kilometre (1.8 mile) vertical hike just north of Vancouver (accessible by public transport).
On a sunny day, this grueling hike is rewarded by beautiful views of the city below, but not so when it's raining…
If you want to do it anyway minus the views, or take the gondola up (cheating!), go for it. You can enjoy restaurants and cafes at the top and in the summer months—see rescued grizzly bears.
4. Vancouver Lookout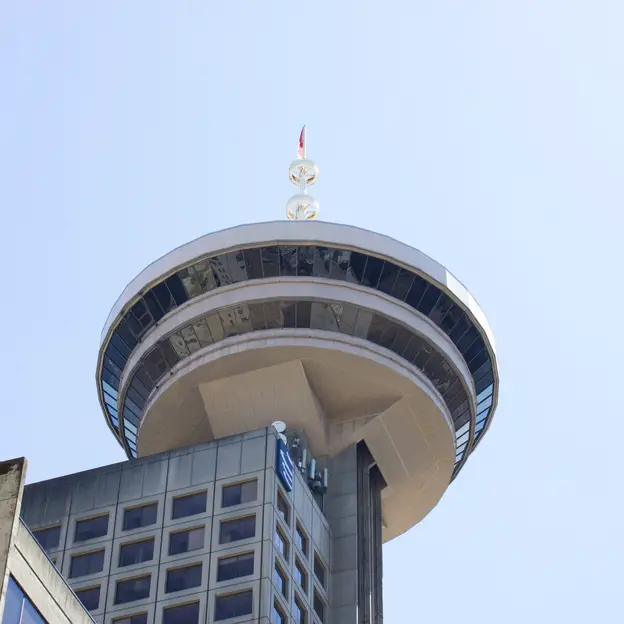 Obviously, anything you pay for just for the views is out on a rainy day (in my opinion).
Paying around 20 dollars to see blank white or grey skies hiding the mountains is not the best way to spend your afternoon.
5. Hop-on-hop-off Bus Tour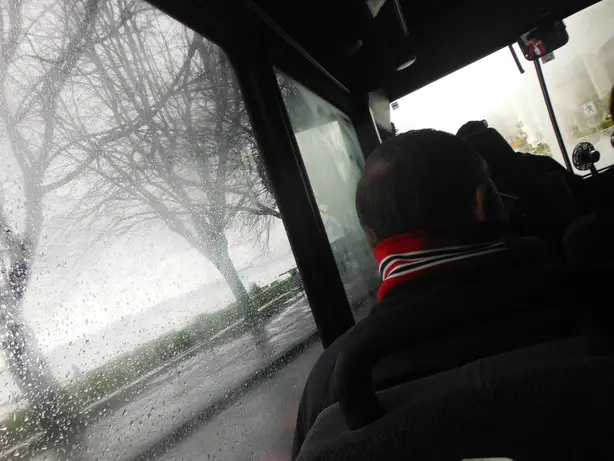 I did this bus tour in the rain with my parents. They had fun being driven around and getting some information from the guide, but compared to the tour on a sunny day… it's pretty crappy.
---
Okay, that's all for now! Which activities do you enjoy most on a rainy Vancouver day? Let us know in the comments! 🙂