About Brittany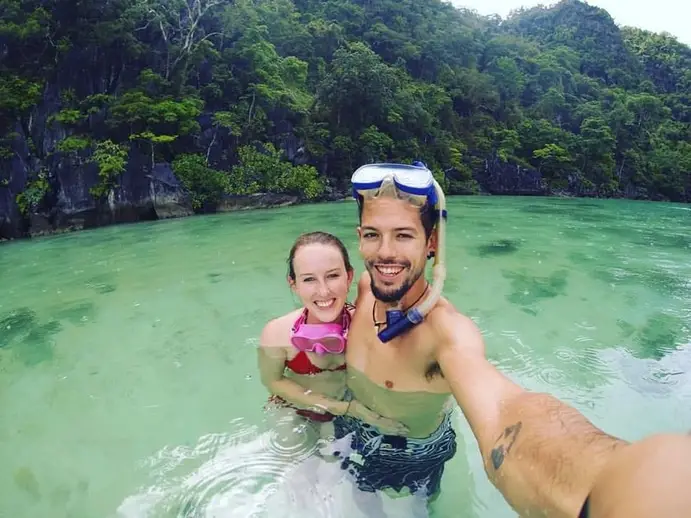 Hello! Welcome to this family website packed with information to help parents, teachers, and anyone interested in raising bilingual kids!
My name is Brittany and I'm the main author of the language education, travel, and international family-related information you'll find on this website.
My husband and I recently found out that we're going to have our first baby, due in July 2021! Which is why I'm gathering and sharing everything I learn about raising multilingual babies right here on this website – to benefit our family and others who may be in a similar situation!
I'm a CELTA-certified language educator with more than 10 years of experience in second-language acquisition in various capacities: I've been an ESL teacher in France, the United States, South Korea, Japan, and most recently, in my adopted home country of Canada!
I have a Master's degree in Language and Literacy Education from the University of British Columbia in Vancouver, BC where my research interests focused on arts-based approaches to documenting, understanding, and sharing the experiences of military families and internationally mobile children.
I grew up as an American military brat, moving around the US and the world every 1-3 years with my family throughout my childhood – early experiences that have greatly influenced my adult life choices and my interest in languages and identity.
My most-recent hobbies include talking about language learning (especially raising bilingual children), reading 10 books at once, and striking a balance between adventuring and cozy-ing!
You'll also find other related topics on this website, such as our travel tips, inspiration, and information about working and studying abroad.
---
About Philippe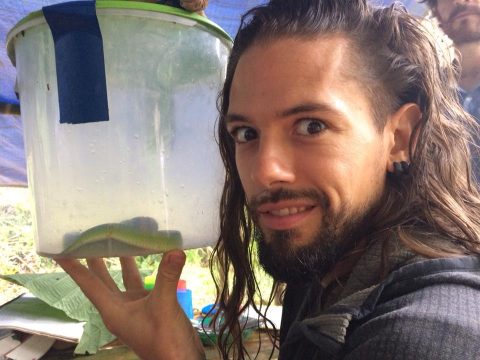 I met my husband and father-to-be, Phil, in the Ecuadorian Amazon where I was volunteering on a biological station and he was doing his master's research on spiders!
Phil is an ecologist currently working on his PhD in Vancouver, Canada and is originally from Montréal, Québec. He's the talented multi-language speaker in this household, fluent in English, French, Spanish – and pretty darn good at Indonesian too!
He is also passionate about research and education! Phil's experience as a science educator and researcher has taken him to ecological hot spots and sites in Honduras, Ecuador, and Indonesia. His discovery of a parasitoid wasp in the Amazon rainforest has been profiled in Scientific American, CBC News, and Smithsonian.com, among other news outlets.
Phil is also the co-founder of Wide Open Projects (WOP), a non-profit organization assisting in educational, social and conservation projects in Raja Ampat, West Papua, Indonesia. Phil loves rock climbing, hiking, biking, and telling dad jokes.
---
About Wayfaring Humans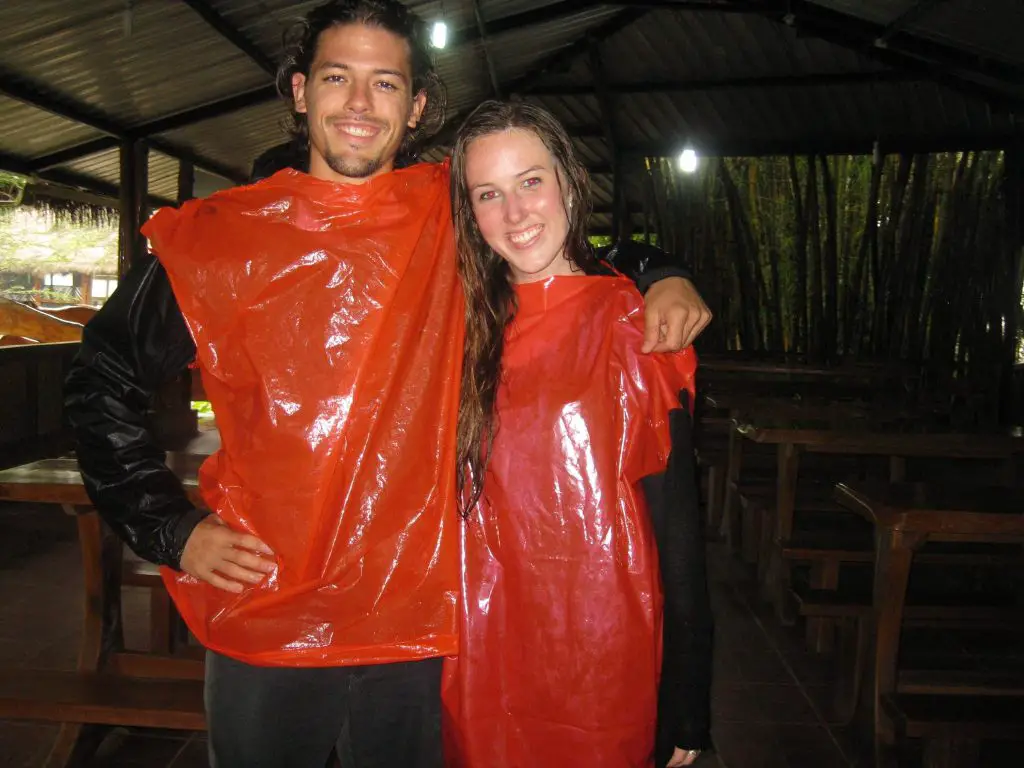 This website, the Wayfaring Humans project, is dedicated to our unborn child…!
Wayfaring Humans is a labor of love formed from the gifts of language and education we want to provide for this baby (still currently in utero as this is first typed on March 4, 2021!) whom we love so much already.
My current mission with this project is to gather ALL of my very best early childhood second-language learning research into one place (this website!) to use as I continue to educate myself and others on the benefits and the how-to's of raising a bilingual, or a multilingual, child, because my husband and I would like to raise our child bilingual, and possibly trilingual!
My husband is a francophone from Montréal, who also speaks Spanish (his father's family is Spanish and Venezuelan). We would like our child to learn French and English from the beginning, and possibly Spanish too. As an American who grew up speaking only English at home, I'm also working to improve my own second-language skills… and realize that my child will probably end up being my teacher!
Whatever the position you're in as a parent or caretaker in terms of language ability and financial resources, I hope that the research-based tips in my articles here will be able to help you!
Research has shown that multilingual children gain cross-cultural awareness from a young age and learn early on to empathize with others around them. Hopefully we can all help to promote (in whatever small ways that we can) a better, kinder world through education.