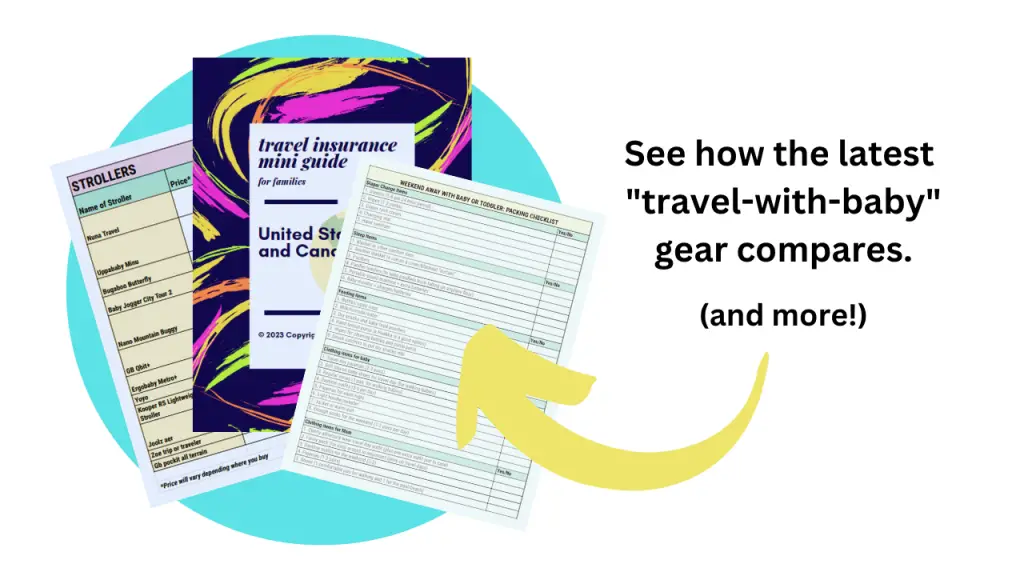 Get our FREE research of the latest travel strollers, car seats, and baby/toddler beds! PLUS our FREE ultimate travel-with-baby packing checklist AND a mini travel insurance guide for families …all of this AND our FREE Wayfaring Humans newsletter packed with useful promos, news, and more! 🙂
In your first 3 days, here's what we'll send you:
Day 1: Find the perfect car seat, stroller and travel bed. You'll get all of our hours of research comparing the most popular travel strollers, car seats, and baby beds (both for the hotel and toddler beds for the plane)!
Day 2: Don't forget anything. You'll get our copy of the ultimate packing checklist for your baby AND you!
Day 3: Select the right family travel insurance. You'll get our mini eGuide to finding the perfect, cost-friendly travel insurance for your family without getting a giant headache (for US and Canadian residents).
We will never spam you with unhelpful garbage. You'll only receive news that is SUPER USEFUL for families who want to travel and have adventures together! We can't wait to welcome you as part of this lovely and adventurous travel-with-kids community! 🙂