So this was us traveling before we had a baby — we actually met while traveling in Ecuador. And visited and worked in many countries together, including the Philippines, which is where we are in this picture. Look at us — so happy, so young, so free!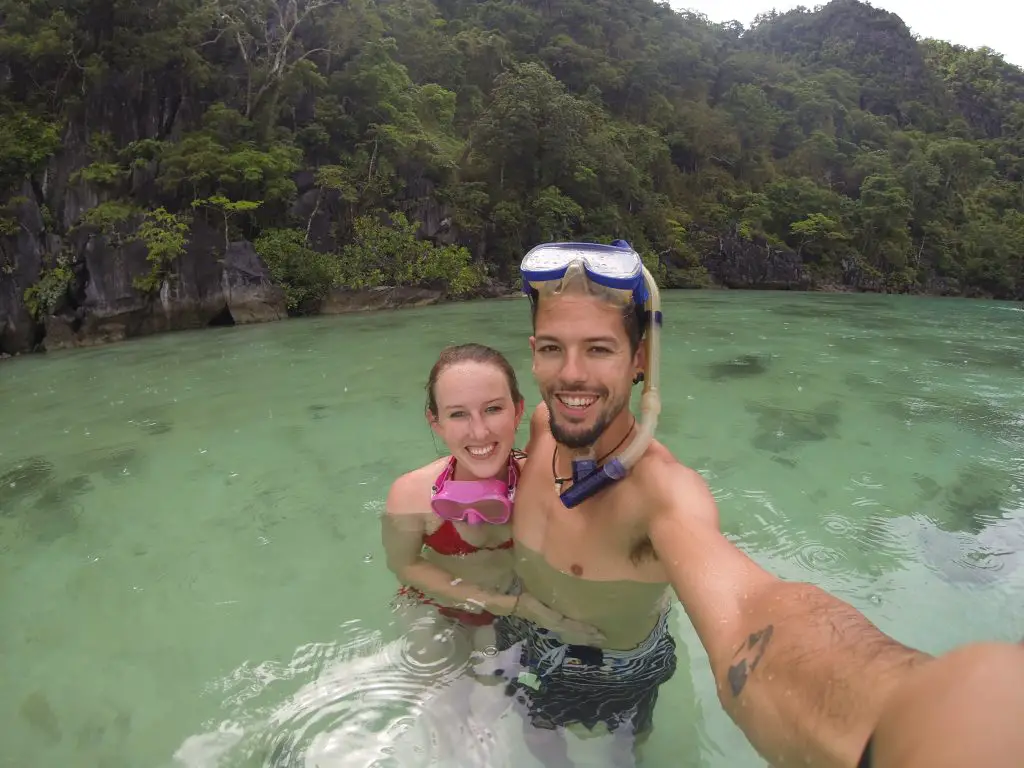 And this is us traveling AFTER we had a baby WITH our baby —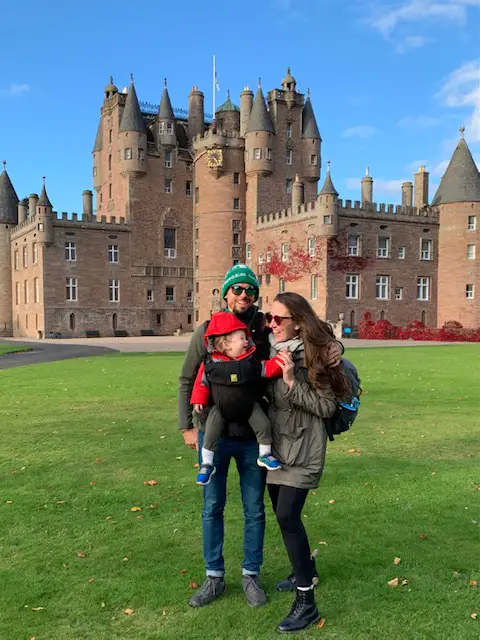 What's the difference? Did you spot it?
It may not be obvious but truly MANY many things have changed for us when it comes to traveling since having our son. Would we ever stop traveling with him though? Absolutely not. Is it still worth it to travel with a kid? 100000% yes!
How Travel is Different BEFORE and AFTER Having a Baby
As two people who traveled a lot pre and now post baby with our two year old son, I want to talk about the 5 major ways travel is different for us now than it was in "the before times" — and I think some of these changes might really surprise you.
Please send me a message and let me know if you can relate to any of these differences that come with traveling as a family.
People Treat You Differently When You Travel with Kids
My partner and I have a two year old son named Dorian. The first difference that comes to mind when I think about how traveling has changed since he was born?
People respond to us differently than when I was a young solo traveler or when we were traveling as a couple.
If you've had the experience of traveling alone vs in a couple, you already know there's a difference to how the world perceives and receives you when you're traveling. Maybe for example you may be more open to meeting new people or staying out later when you're traveling solo vs with a partner.
Well with a baby or toddler, the world perceives you as a mother. As a father.
And it could just fully be in my head, but I perceive the world as being kinder to me now. I feel more approachable especially to other moms and families and children here in Indonesia, where we're traveling right now. I see them as mothers and they see me as one and I feel like we have an automatic connection.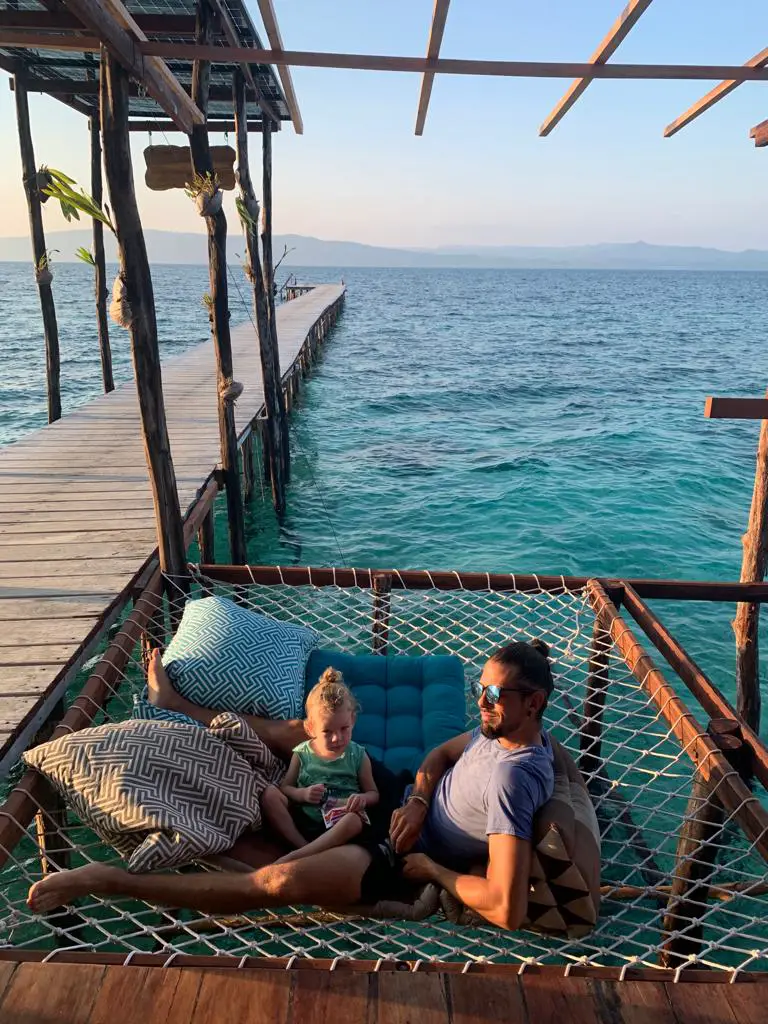 Where we've visited in Indonesia, people call you by your first child's name. So now my name is "Mama Dorian" and my husband is "Papa Dorian". We literally have a whole new identity being here. It's fascinating to think about how being in another culture might highlight these identity shifts. And that's the cool thing about traveling!
I also just love to see how Dorian interacts with the other children.
Phil and I have been traveling and going on adventures with Dorian — hiking, camping, backpacking, since he was three months old. 
Together we've "slow traveled" in and visited Canada, the United States, Spain, Turkey, France, Singapore, and Indonesia — specifically Raja Ampat where we are right now for 4 months.
Traveling with Kids is More Expensive, But Probably Not For the Reasons You Think It Is
The second way travel is different with a baby is that it's more expensive but probably not for the reasons you think.
I used to think a baby made travel more expensive because it meant having to buy an extra ticket for everything and buy extra food and travel outfits or something. But no.
Actually babies can usually get into most places and onto most forms of transportation for free, and they don't eat very much. What's actually *expensive* is you will pay more for comfort when you're exhausted and because you want the best for your baby.
We've always been budget and backpacker type travelers trying to save money where we can but with a baby or toddler — sometimes it's just SO exhausting traveling with him and we just want to be at our destination that we will cough up the extra money for taxis over public transportation.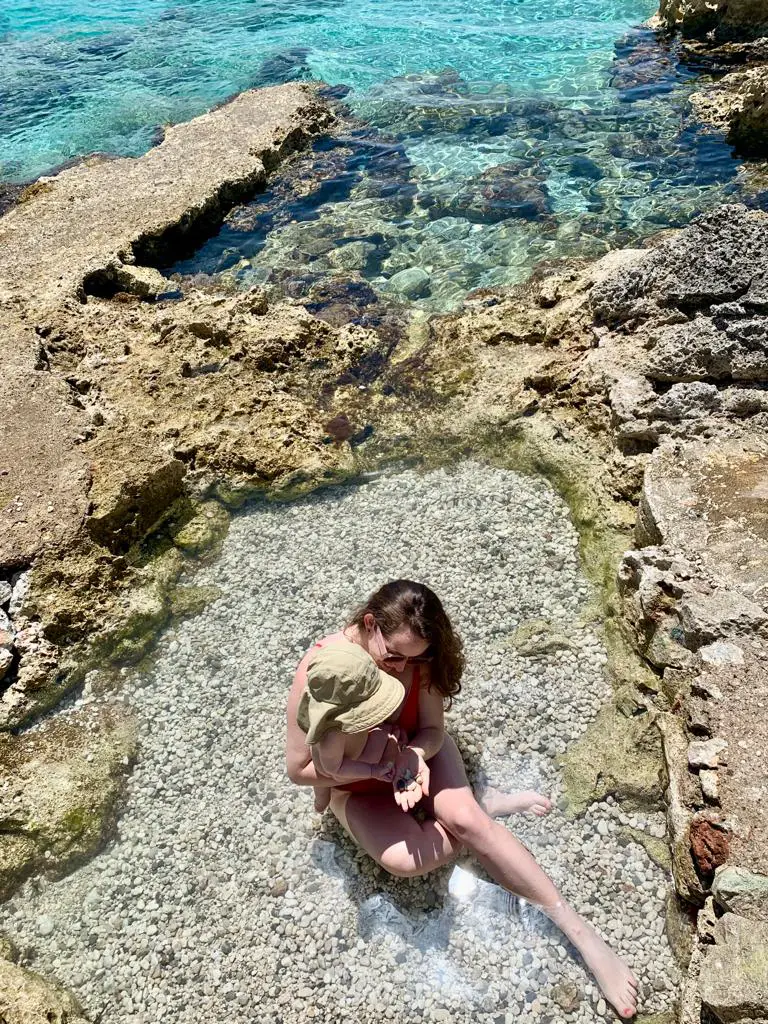 Before baby, we might spend a night on the airport floor or an overnight bus to save money. Now we would never.
And now we'll pay for a nicer hotel in general so we and he can be comfortable and have a better nights sleep. Or we'll pay more to stay closer to the center or near a grocery store.
All of these little comforts start to add up when before our son was born; we'd just suck it up and save the money!
My husband and I have each of us been traveling our whole lives, me as a military brat as a kid (I'm originally from the states and I moved with my family every year or two growing up to a new state or a new country) and my husband Phil who is from Montreal, would visit his family in Venezuela and Spain growing up. 
As teens and twenty somethings we each traveled alone and with friends. And as a couple we traveled a lot together too! 
How You Plan Your Days While Traveling Looks Very Different With Kids
A third big difference we notice traveling now with Dorian is how we plan our days.
This is going to sound counterintuitive but pre-baby, Travel was both spontaneous AND full of busy days full of plans. We'd arrive in a place with a general idea of what we wanted to do and see and then run around and do it all!
These days we've been forced to take things way more slowly. We don't like to have a full day packed itinerary of sightseeing or even an itinerary at all if I'm honest.
Everyone's personal preferences are different on this so there are probably lots of people who still travel with busy itineraries but the "ideal" day for us when traveling might be getting up early in the morning (another huge difference from before baby), going to breakfast at a café, doing a hike or visiting some kind of historic site, and then going back to rest in the afternoon while Dori naps… And then maybe going to the beach in the afternoon or the evening for example and coming back home for bedtime and relaxing.
Compare that to being 25 years old, sleeping in, waking up for a late breakfast and then running around seeing all kinds of sites with no restrictions except our own energy levels — which were quite high back then! And then partying at night, repeat! One is not better than the other. Just different. And I'm glad we've had both.
Traveling BEFORE You Have a Baby, You Only Need to Please Yourself
The fourth difference is that traveling pre-baby, your time is your own and you only have yourself to please. And to a certain extent, this is still true when your baby is still little.
Because they don't really know what's going on or where they are and you can carry them or wheel them anywhere as long as they're comfortable and have food and milk. But once they become a toddler, things change.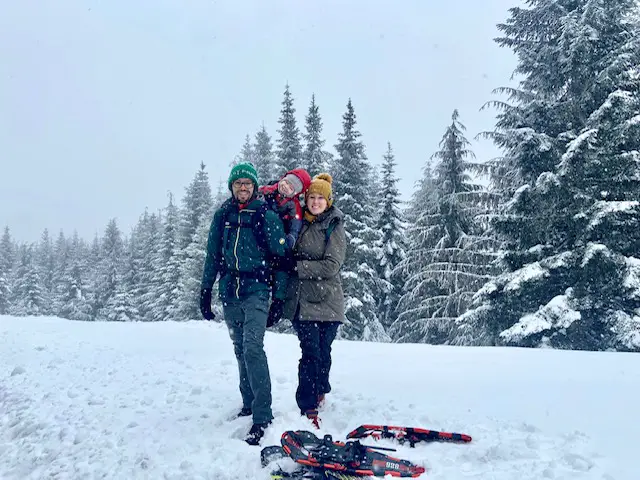 At 2 years old, we have to keep in mind that Dorian too has feelings about where we go and that we do. It doesn't mean that we're going to let that dictate completely what we do but we do have to consider this other human being and acknowledge those sometimes big protests —
I would say that our son is 99% of the time down for our adventure but we still feel a need to make sure he's thriving in whatever situation we take him into — we can't just think of ourselves anymore.
This is both a huge mental responsibility and also it's really fun because it's just cool to watch him interact with the world in all different contexts and to discover new things for the first time.
We are jaded travelers in some ways but not Dori. For him everything is new and exciting. He's full of life and he reminds us that we are alive too.
Goodbyes with Children are Much More Heart-Wrenching Than They Used to Be
And the 5th difference between pre and post baby travel is how much more heart wrenching good byes and changes are. It's always hard to say goodbye to places and PEOPLE that you love.
But I never would have imagined how VERY much harder it is with a child. He gets attached to things, places, and people, especially people. And leaving them behind for the next thing, not knowing when we'll see them again, is just the worst. It breaks your heart.
In addition to these 5 changes, there are of course other things that change when you travel with a baby (like how NOT lightweight it is in terms of luggage!).
It's also still SO MUCH FUN, but in a different way. It's not relaxing anymore that's for sure, and it's not easy. But for us it's so very worth it to be able to make these memories together as a family. Please join our family adventures on Instagram and YouTube for more family adventure and travel inspiration 🙂