"I have people skills!" -Office Space
We're big fans of travel, love, and not taking ourselves too seriously. In the age of social media and soundbite obsession, introducing and explaining oneself quickly and genuinely can feel a bit trite, insincere… and tedious.
What is a solution to this? Don't try to explain yourself! Who says there's anything wrong with a bit of mysterious goofiness?
For your Instagram bio, you may choose to describe yourself, list your interests or titles, give a call to action, a link… etc.! There's more than one way to do it. You can change it up regularly too as you change and evolve your interests and ideas.
But we think that if you want something timeless, perhaps a short, funny (even weird) movie or book quote is best for you. Even if the one you choose is off-beat and most people don't get it… who cares? If it speaks to you, go for it. Leave them scratching their heads and scrolling for more.
Here are some quirky and funny (and okay, sometimes sad) quotes that would make great Instagram bios (or even captions for photos). It might be interesting to keep the line in quotations in your bio, but remove the writer or character/movie, and see if anyone recognizes where it's from on their own. If you DON'T WANT QUOTES, there are some short funny and non-quote bios towards the bottom of this post.
---
Short Funny Instagram Bio Ideas (Quotes)
I'm very important. I have many leather-bound books, and my apartment smells of rich mahogany. (Anchorman)
I am your father's brother's nephew's cousin's former roommate. (Spaceballs)
I love lamp. (Anchorman)
I'm bigger than you and higher up the food chain. Get in my belly. (Austin Powers: The Spy Who Shagged Me)
I'm kind of a big deal. (Anchorman)
I am serious, and don't call me Shirley. (Airplane)
I'm a loner, Dottie, a rebel. (Pee-wee's Big Adventure)
Hello, my name is Inigo Montoya. You killed my father. Prepare to die. (The Princess Bride)
Greetings, my excellent friends. (Bill & Ted's Excellent Adventure 1989)
There's no crying in baseball. (A League of Their Own 1992)
All right, all right, all right. (Dazed and Confused 1993)
So you're telling me there's a chance. (Dumb and Dumber 1994)
You're so money, and you don't even know it. (Swingers)
I have people skills! (Office Space)
Really, really ridiculously good-looking. (Zoolander)
I'm not like a regular mom, I'm a cool mom. (Mean Girls)
Help me, I'm poor. (Bridesmaids)
Some people play hard to get. I play hard to want. (The Adventures of Ford Fairlane)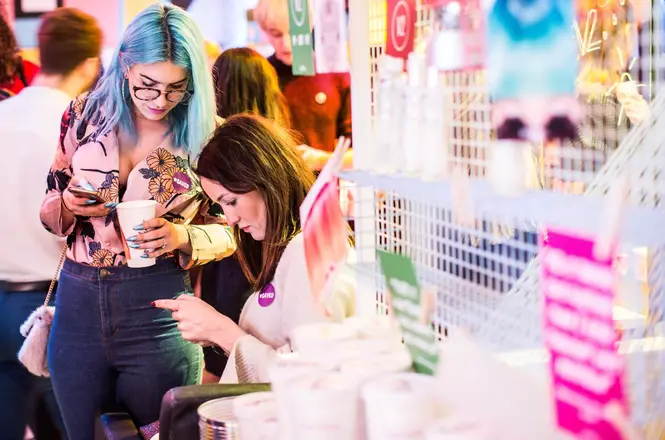 I'm just one stomach flu away from my goal weight. (The Devil Wears Prada)
I remember it like it was yesterday. Of course, I don't really remember yesterday all that well. (Finding Dory)
Fat, drunk, and stupid is no way to go through life. (Animal House)
Fish are friends, not food. (Finding Nemo)
I live at home with my parents. It's just temporary … 'til they die. (Gamers)
Where we're going, we don't need roads. (Back to the Future)
Go ahead, make my day. (Clint Eastwood)
It's not the years, honey. It's the mileage. (Harrison Ford, Indiana Jones)
We'll always have Paris. (Casablanca)
It's not who I am underneath, but what I do that defines me. (Batman Begins)
Get busy living or get busy dying (The Shawshank Redemption) OR
Get busy living or get busy diving (if you're a scuba diver… hehe)
I'm not bad, I'm just drawn that way. (Who Framed Roger Rabbit?)
Tell me, what is it you plan to do with your one wild and precious life? – Mary Oliver
"You're mad, bonkers, completely off your head. But I'll tell you a secret. All the best people are." —Alice in Wonderland by Lewis Carroll
"My name is Katniss Everdeen. I am seventeen years old. My home is District 12. I was in the Hunger Games. I escaped. The Capitol hates me…" — Suzanne Collins (The Hunger Games)
"Hello, I must be going." — Groucho Marx
"I'm a kind of paranoiac in reverse. I suspect people of plotting to make me happy." — J.D. Salinger
"Because never in my entire childhood did I feel like a child. I felt like a person all along―the same person that I am today." — Orson Scott Card (Ender's Game)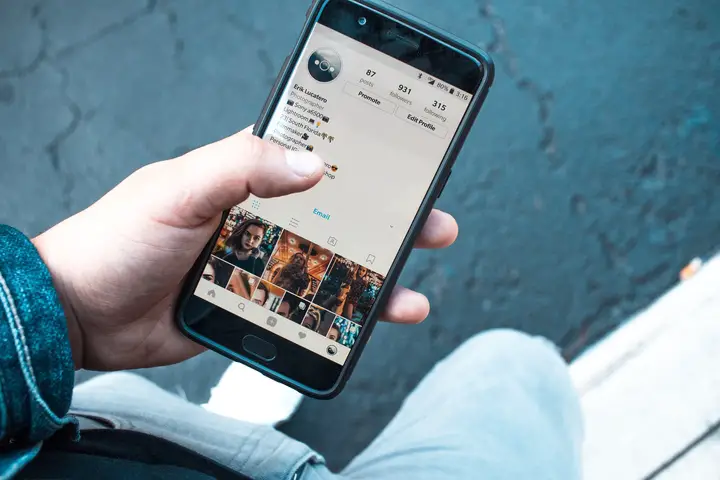 "So perhaps the best thing to do is to stop writing Introductions and get on with the book." — A.A. Milne
"Call me Ishmael." — Herman Melville
"Sometimes, I've believed as many as six impossible things before breakfast."
– Alice's Adventures in Wonderland, Lewis Carroll
"Once you are Real you can't be ugly, except to people who don't understand." –  The Velveteen Rabbit, Margery Williams
"Goodbyes always make my throat hurt… I need more hellos…" — Charles M. Schulz 
"I have so much I want to tell you, and nowhere to begin." — J.D. Salinger
"Well, hello, darling with the ocean eyes,
How many secrets keep us apart?
A sea of poems, a field of sighs,
Can I cross and return to the start?" 
— Amy Zhang (Falling into Place)
"Be who you are and be that well." — Francis de Sales
"I assume I don't need an introduction." — Anne Rice
"Believing takes practice." – A Wrinkle in Time, Madeleine L'Engle
"Terms don't define our lives; our lives define our terms." — Joshua Harris 
"Today I introduced myself to my very own Heart,
In silent agony, after all these years it bled apart." 
— Ankita Singhal
"My whole desire is to burn myself away." — Hafez
"Always live your life with your biography in mind." — Marisha Pessl 
"Don't you know that everybody's got a Fairyland of their own?"—Mary Poppins by P.L. Travers
"Tell the sun and stars hello for me." — Rick Riordan 
"Hello babies. Welcome to Earth. It's hot in the summer and cold in the winter. It's round and wet and crowded. On the outside, babies, you've got a hundred years here. There's only one rule that I know of, babies-"God damn it, you've got to be kind." — Kurt Vonnegut
"The story of life is quicker than the wink of an eye, the story of love is hello and goodbye…until we meet again"  — Jimi Hendrix
"Hello. I'm hello, and I'd like to say myself." — Steve Martin
"HELLO? HELLO? CAN YOU HEAR ME? I-WANT-TO-TALK-TO-HARRY-POTTER!" 
— (Harry Potter and the Prisoner of Azkaban)
"I can't set my hopes too high, 'Cause every hello ends with a goodbye." — Demi Lovato
"If you're brave enough to say goodbye, life will reward you with a new hello." 
— Paulo Coelho
"Accept who you are. Unless you're a serial killer." ― Ellen DeGeneres
"And so for a time it looked as if all the adventures were coming to an end; but that was not to be."– The Lion, the Witch and the Wardrobe, C.S. Lewis
"I make love with a focus and intensity that most people reserve for sleep." ― Dark Jar Tin Zoo, Love Quotes for the Ages. Specifically Ages 19-91.
"Puns are the highest form of literature." ― Alfred Hitchcock
"I'm a fake fact factory. The things I make are the things I make up. Also, as a side business, I make love. Actually, I just made that up." ― Dora J. Arod, Love quotes for the ages. And the ageless sages.
"Don't gobblefunk around with words." ― Roald Dahl, The BFG
"Sane is boring." ― R. A. Salvatore
Short Funny (and Punny) Instagram Bio Ideas (Not Quotes)
People say nothing is impossible, but I do nothing every day.
I'm shy, please come say hi
Always remember that you're unique. Just like everyone else.
Ask me what my name means.
What do you call a fake noodle? An Impasta.
What do you call an elephant that doesn't matter? An irrelephant
My mom made me this way. Please direct complaints her way.
Life is short, smile while you still have teeth.
The rotation of earth really makes my day.
The answer you're looking for is inside of you, but it's wrong
I used to work in a shoe recycling shop. It was sole destroying.
I don't need a hair stylist, my pillow gives me a new hairstyle every morning.
I don't suffer from insanity, I enjoy every minute of it.
If people are talking behind your back, then just fart.
You never truly understand something until you can explain it to your grandmother.
A book fell on my head, I can only blame my shelf.
You may also be interested in reading our article for guys: Short Instagram Captions and Bios for Guys