How would you feel about using your Couchsurfing account to stay for free in semi-fancy hotels in India? We had no idea this was a thing until we were on the road looking for Couchsurfing hosts in Rajasthan, India and some of the replies to our requests were from hotel owners! We enjoyed the experience and couldn't seem to find it discussed on other blogs, so here goes… We'll be talking about:
Why we continue to Couchsurf despite Couchsurfing being "dead"
The fact that hotel owners in India list their new hotels for FREE in India
HOW to find a free hotel in India on Couchsurfing
Our personal experience and the hosts we stayed with in India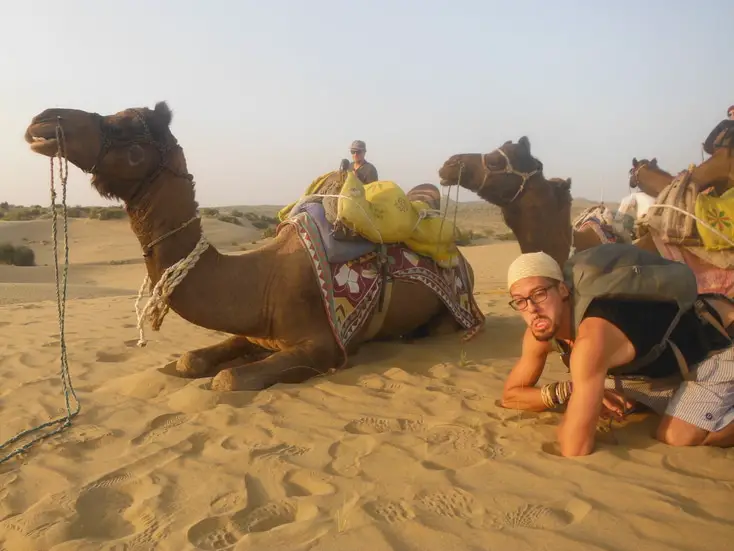 Honestly, who wouldn't trust travel advice from this person?
Some say Couchsurfing is dead but…
There's been a lot of debate over the past few years about the status of Couchsurfing. Is it really free? Is it safe? Is it DEAD? (and… Can you end up dead by Couchsurfing?!?! Gah… sorry, but this is always in the back of some paranoid traveler thoughts )
When you Couchsurf, you generally stay with a host for free. In return, although not required, you may give your host a small gift or make them dinner.
However, the current state of the Couchsurfing community can seem a bit sad, especially for those travelers who have been with Couchsurfing since its inception (like Phil!).
Couchsurfing began as a way to connect travelers and locals, and spread goodwill. But it has since devolved, as many people often complain, into a site used to find free places to stay minus any attempt for friendship or connection. We agree with this criticism.
But on the other hand, some of our BEST, most memorable recent travel experiences have still consistently come from Couchsurfing.
And yes, PART of the reason for our good experiences was this particular freebie of Indian hotel rooms when we wanted to save cash, but also have some nights in our own private space. I don't know if this admission is going to make us sound like huge jerks with no understanding of the Couchsurfing community, but it's the truth! Here's the deal: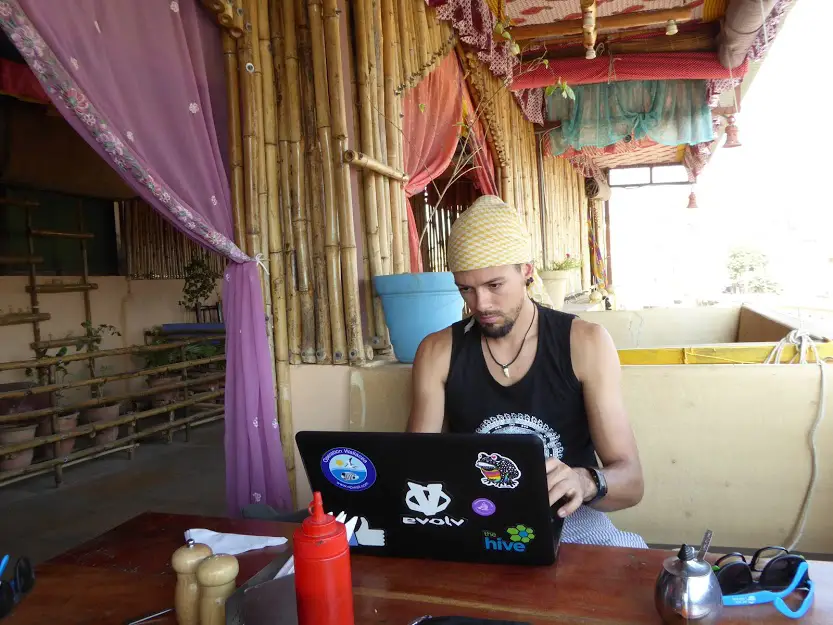 There are hotel owners with hosting profiles on Couchsurfing who list their hotel rooms for free
Yes, this is true. Owners of new hotels in India seem to be placing their hotels on Couchsurfing and offering free rooms with the expectation (not requirement) that you leave a review afterward on one of the popular accommodation review websites.
We were so shocked. And we almost didn't try it because we were suspicious and didn't like the idea of being indebted to anyone for a review. But in the end, we thought WHY NOT… We didn't want to miss out and if the experience sucked, we'd just tell the truth in our review.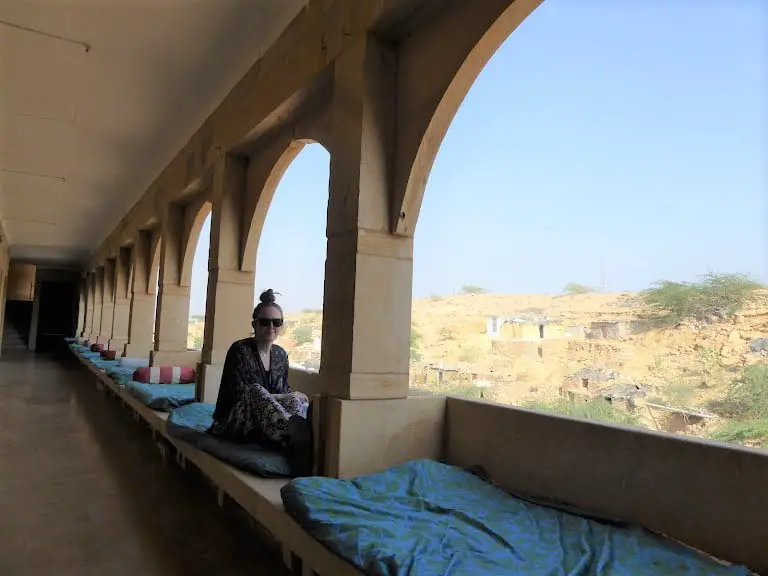 We stayed in two different hotels, one in Jaisalmer and one in Jaipur (in Rajasthan). Both experiences had their pros and cons, but overall, we decided we'd do it again. Here's how it went down—
HOW TO DO IT: Read the previous guest reviews, look for "this is actually a hotel" and then send a request to the host
First, if you're going to try this, you'll of course need a Couchsurfing account (they're free).
Just by the nature of Couchsurfing, there will always be some risk of an awkward interaction or misunderstanding. But you want to avoid putting yourself in actual dangerous situations by reading reviews very closely and only accepting to stay with a host who has many good reviews.
This is true of hotel owners on Couchsurfing as well. We wouldn't recommend accepting just any hotel owner hosting offer without first considering their reviews.
If you want to do what we did, search for hosts in Jaisalmer and Jaipur (and probably many other cities in India… and elsewhere?!) and then read many of the reviews. When we did this, it wasn't always apparent on the hosts' profiles that they were offering a free hotel room. We had to search the reviews left by other guests.
The reviews were very helpful in determining that the place was actually a hotel, and also—the reliability of the hotel owners, the locations of the hotels, and what the expectations were for leaving a review/purchasing anything from the owner (for example—do they expect guests to book tours through them? To eat at their family's restaurant?).
We sent requests to hosts/hotels that looked good and received quick replies.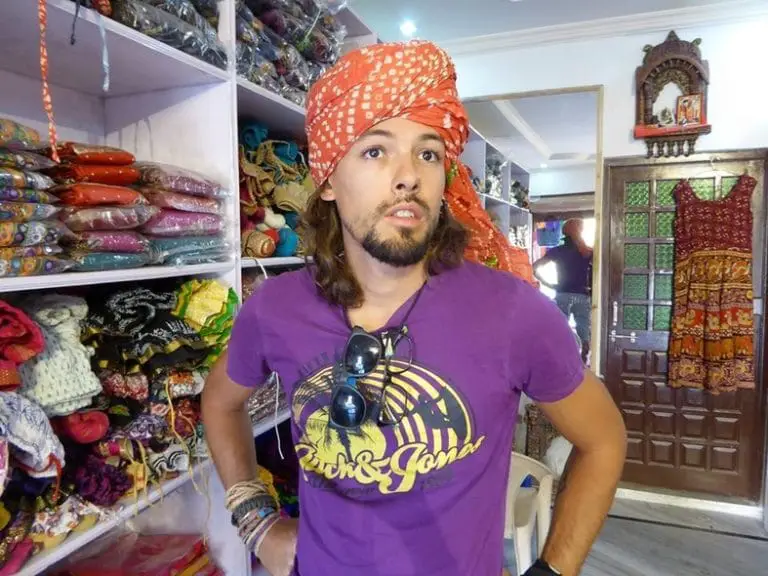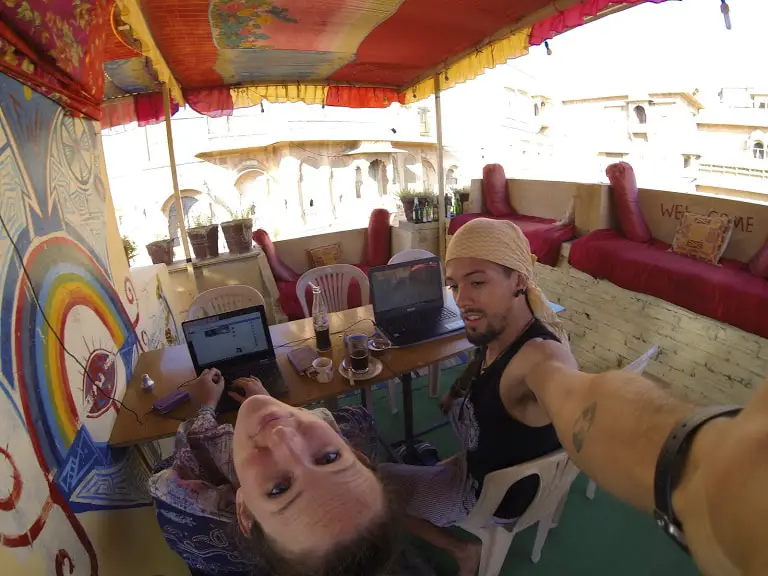 Our personal experiences and the hosts/hotels we used
In Jaipur (the "Pink City"), we stayed with a guy named Deepak Sharma, who we're still friends with on Facebook, despite never meeting him in person because he was out of town when we were there! I believe he FB friends all of his Couchsurfing guests.
The hotel was located outside of the city center and we ended up hailing rides and eventually learning how to use the local bus system (that was fun!!) to get around.
Our hotel had a restaurant and nightclub attached to it so the owner knew what he was doing having people stay for free! It was a really clean and fancy-ish (especially for backpackers used to hostels) place to stay if you don't mind being outside of the madness of downtown.
In Jaisalmer (the "Golden City"), we stayed at a hotel run by a family, called Heera Court, which was also outside of the city center. It legitimately looked like some kind of palace. For this place, we were picked up from the train station by a driver and brought to the hotel. Not your average Couchsurfing experience! We had some trepidation that the driver would try to charge us but that didn't happen. 
We figured the reason this place was being offered for free was one, the location outside of downtown, and two, the owners were concentrating all of their attention on a second hotel location of theirs right next to the famous Golden Fort. Because of this, our hotel didn't really have much staff on hand. We felt like we were staying in an empty palace by ourselves.
This is a draft version of the review I typed up in the notes on my iPhone and that I ended up leaving on Tripadvisor for Heera Court:
"Negative:
Location is a 15 minute walk outside city center (but I guess it depends how quickly you walk and where exactly you're going in town); there's no view of the fort from the hotel; we found the food/ambiance/service to be lacking at this hotel's rooftop restaurant, compared to the 4-5 other places where we ate in Jaisalmer.
Positive:
Because the hotel isn't in the center, it stays quiet and we were able to sleep in easily every day; the owners are very professional, friendly, and helpful- if you need anything, I suggest calling them directly; the rooms themselves are clean and unique- it was like staying in a castle; there was good WIFI in our room; you can pay your bill by card if you need to (which is amazing in this difficult banknote situation in India right now); clean bathrooms; nice shared balcony area just outside the bedrooms; the hotel is associated with a really good camel tour, which I would highly recommend (Shahi Camel Safari); free train station pickup."
We were in India at a time when the government had just pulled certain currency notes out of circulation, and it was nuts! The Thar Desert camel tour was one of the best things we did in India.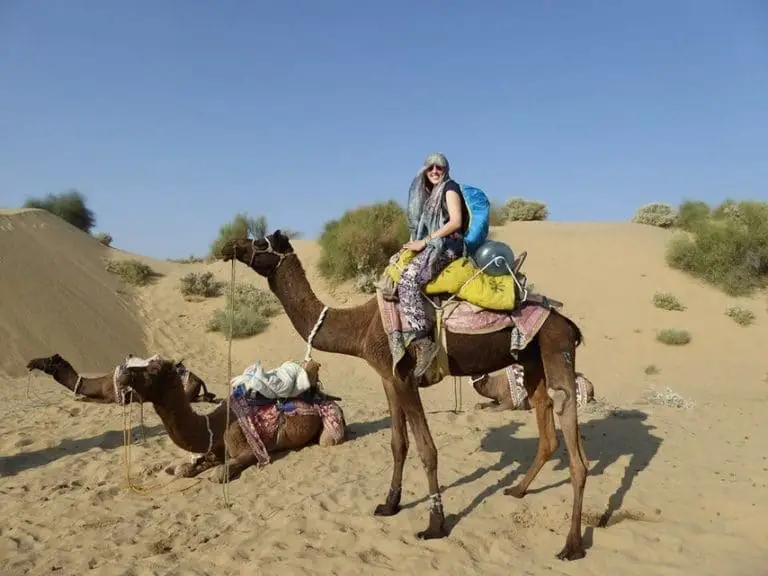 Good luck!
We weren't sure if this whole thing was on the up and up as we were prrrrettyy certain this was not ever in Couchsurfing's original intentions.
And since aparently Couchsurfing isn't doing as great as it once was, we're not sure how long this free hotel thing will last.
But travelling can get exhausting and expensive, so if a private, free room sounds nice and you don't feel weird about the expectation of leaving a review or eating from the restaurant of the hotel you're staying in for free, please try this avenue. We hope it works well for you!